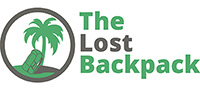 How To Do Austria On A Shoestring
In years past, the summer backpacking trip through Europe was a rite of passage that many young travelers did before heading off to college or into the workforce.  However, with the increase of prices throughout Western Europe compared to decades past, more and more travelers are substituting travel in places like Austria with a jaunt through Eastern Europe or Southeast Asia instead.
Despite this worrying trend, it is still possible to travel through this gorgeous country without torching your travel fund within weeks of landing.  Below, we will talk about ways to conserve your bankroll, while experiencing many of best things that Austria has to offer.
Start by heading to Austria outside of the summer season, when the country and others are packed to the gills with other foreigners like yourself.  Instead, travel in the fall, spring, or winter, when the tourist crowds have abated, which results in a similar retraction in prices.  Keep your day to day costs down by bunking up in dorms, or if you are so inclined, by couchsurfing with friendly locals eager to show you the real Austria.  Food can be kept cheap but awesome through treating farmer's markets like a fresh food buffet, and whenever you want to sample the fine food available in the many bistros and restaurants in this country, go at lunch, where you can get the same amazing food at unbeatable set menu prices!
In Vienna, go for a walk through its many storied neighbourhoods, like the Hofsburg in District 1, where cobblestoned streets exude charm and the multiple statues of Hercules will impress even the most culturally jaded traveler.  Another neighbourhood that you should stroll through is the Freihausviertel, containing a multitude of coffee shops and art galleries, where the cities' creative gather in droves, making it an ideal place to people watch all afternoon.
For those interested in checking out Vienna's multiple cultural assets, there are times during the week or month where performances and museums can be experienced for free, or at a cut rate. The Museum für Angewandte Kunst (MAK) offers free viewings of its collection of renowned designs on Tuesdays between 6 and 10pm, while the Wien Museum shows off its collection of art dating back to the Roman era on the first Sunday of the month.   Moreover, if you are a big museum fiend, pick up a 72 hour Vienna card, allowing you unlimited rides on Vienna's public transport system, along with significant discounts on admissions to major tourist attractions across the city.
Since you are journeying to this mountainous nation in the colder months of the year, it is a perfect time to sample some of the best skiing in the world.  Lift tickets can be expensive at the well-known major ski resorts, but there are countless other ski hill operations that are less expensive, while still providing all the thrills of soaring down an alpine piste in the Austrian Alps.
Of all these cheaper snow resorts, we recommend Söll, a cozy town with a rocking après ski scene and cheap apartment accommodations, with some options starting at about $30/night.  Snow addicts should also consider purchasing a Kitzbüheler Alpen AllStarCard, which gives you access to ten ski areas in the region (including the mighty Kitzbuhel) for a mere $275 for six action-packed days of shredding!
Austria at first glance seems like a budget buster for the penny pinching backpacker.  However, with a little creativity and ingenuity, you can experience the heart of this nation without being sent to the poorhouse.