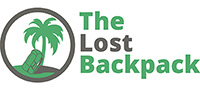 Alicante For The Cultural Traveler
As winter's death grip on the Northern Hemisphere finally begins to slip away, the time for planning summer adventures to points abroad is upon us. With a summer filled with wanderings along the coastline of Spain on the brain, the gargantuan task of plotting out a tentative itinerary is a task that you need to tackle, sooner rather than later.
While you enjoy a sociable and party-filled beach scene as much as the next young backpacker, filling your trip full of hedonistic activities strikes you as a bit shallow.  You consider yourself to be an intelligent, introspective person who takes pleasure in imaging how life used to be in the days of yore, and by contemplating the meaning behind a work of art, or the symbolism that one sees during a local festival.
As a culture hunter, you seek resources that make the task of filling out a hit list a cinch.  In this matter, you needn't look any further, as our guide to Alicante for the cultural traveler will have you booking that cheap flight to Alicante in no time!  Let's get started…!
A Formidable Fort: The Castle of Santa Barbara
Situated atop the 166 metre tall Mount Bentacantil, the Castle of Santa Barbara possesses a commanding view of the entire area.  Built by the Moors in the 9th century, this medieval fortress was the largest of its kind in Spain in its time, and remains one of the biggest that has survived the ravages of time. It didn't have an easy go of things to get to this point in history, as over its time, it endured attacks from the Castilians, the French and the British over its millennia of its existence.
Learning Is Fun For Everyone at the Archaeological Museum of Alicante
Before the Moors set up their citadel on the mount above Alicante, other civilizations and tribes called this blissfully mild place home.  By going to the Archaeological Museum of Alicante, you'll get a chance to comb over artifacts of human existence starting from the Stone Age, and straight through the age of the Romans and the medieval empires that ruled this region many centuries ago.  Up to 80,000 pieces are present here, with objects like rock paintings, pottery, and even an entire intact ship!
Light It Up At Las Hogueras de San Juan
Though this holiday (also known as the Bonfires of Saint John) is celebrated throughout Spain, the biggest and best observance of this passionate festival is held in Alicante. Held up in Catalonia as a show of their desire for independence, wood of any kind that can be found is pulled together and tossed on top on bonfires that grow ever bigger as the night transpires. As the drinks flow and people get bolder, you may note that some of the locals begin to jump over the fires in daredevil fashion.  Unless you have a healthy contempt for your travel insurance cover, be content to capture the proceeding via video instead of joining them in this act.
Alicante: Your Starting Point On Your Iberian Adventure
It can be hard to know where to begin a trip along the coast of Spain.  With a mix of irresistible beaches, a bumping nightlife and no shortage of cultural attractions, Alicante is surely your best bet.