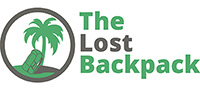 Adventurous Ideas for Best Friend's Stag Party
You're delighted to have been nominated best man, but are you up to the task? This needs to be an occasion to remember forever, but woe betide you lead the groom astray. Arranging the perfect stag do is no easy task and if you get it wrong no-one will forget it. Here's how to mitigate some risk.
The idea of the traditional booze-soaked occasion complete with loose women, dodgy substances and the groom ending up naked, tied to a lamppost in a strange city such as Prague, Berlin or Dublin is rather old hat now. Instead enterprising best men are aiming for activities. Thrills, spills and bellyaches are all the rage and a lot less likely to upset the bride! Any shortlist should include the following:
Canyoning
Canyoning is strictly for manly, adventurous types, a stag weekend canyoning or gorge scrambling sees the intrepid bunch negotiating landscapes via boulders, rock faces, waterfalls or whatever else nature chooses to throw in your path. Many tour companies can help you with the location, equipment and a guide and take care of details such as transport and accommodation, leaving you to focus on proving your man vs wild skills.
Bull running
In a similar vein but with added international flavour, take your group on a Spanish bull run. Available in destinations all over Spain, this legendary test of manliness is ideal combined with a night out at lively Spanish hot spots.
Brewery or distillery tour
A convenient way to include the traditional stag do skin-full but dress it up with an air of respectability and culture, a tour of a brewery or distillery will give you a deeper appreciation of your favourite tipple and involves some great tasting opportunities. This sort of activity combines particularly well with other civilised pursuits such as golfing or clay pigeon shooting.
Blind driving

It seems to be a fact of life that men insist upon their driving prowess. Put those professed skills to the test with blind driving, where you will find yourself relying on your other senses to do what your eyes usually do for you. While it's not an activity we recommend you try on your way to the shops, it's a massively entertaining way to improve your driving and navigation skills on a dedicated circuit. Stags will work in pairs, with one blinded driver relying on his mate's navigational instructions, so you'll learn all about team work in addition to motoring, and will probably emerge humbled and a lot less cocky behind the wheel.

Deep sea fishing
For a relaxing day that still offers the chance of a bit of an adrenaline rush, a day out on the open waves aiming for big fish can include beer, chat and chilling. Ideal for armchair sportsmen and ultra competitive types alike, this is a beautifully understated stag do choice.
Human table football
They say men never grow up, so how about rediscovering your inner child with a game of human table football? Yes, seriously. This is a game to really sort the men from the boys, with players strapped securely to poles traversing a pitch within an inflatable stadium. Team work, communication skills and a sense of humour will be necessary to help your side score and triumph over your opponents in this unusual and challenging activity.
There should be plenty of fodder for your best man's speech after an activity stag do ? just don't forget to provide the novelty personalised t-shirts!