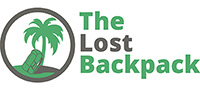 Adventure Activities in Barbados
Located in the azure, emerald green waters of the Caribbean and South Atlantic, Barbados evokes many mental images of resting in the lap of luxury.  Silky white sand beaches, swinging in a hammock as the constant tropical trade winds cool you off just enough, and endless alcoholic drinks of your choice are some of the things one thinks about when they head off on their holiday to Barbados.
However, lying around idle doesn't interest you in the slightest – if you are seated for anything longer than five minutes, you begin to fidget and you can't stay still.  While you look forward to getting away from the cold snows of winter, you need some activity to satisfy your addiction to movement.
Fortunately, Barbados offers plenty of opportunities to get out and explore the natural beauty of this tropical paradise. So while your less ambitious friends are content to frolic in the sun and waves, you will be seeing the island in a more active, intimate, and meaningful way! Be sure to search online for the best deals with websites like Travelbag.
1) Snorkeling/SCUBA Diving – The reefs off Barbados offer much to the traveler with a sense of adventure.  Just off shore lies a plethora of marine life, from sea turtles to clown fish, and of course colourful coral that doesn't seem real (but it is).  Those with SCUBA certification will have a lot to get excited about, as the shallow waters off the island have claimed many ships over the years.
2) Surfing – Barbados' considerable exposure to the Atlantic on the east and south coast of the island has given it amazing surf conditions.  Among all the spots on Barbados, Soup Bowl is especially recommended, as it has attracted pro surfers from around the world to its breaks.  While the east and south facing shores has the best swells, generally speaking, you can find acceptable waves around the island, if you're just starting out and don't want to get creamed and embarrassed at the hard shore breaks.
3) Ziplining – Located inland at the humorously named Jack-in-the box Gully, Aerial Trek Ziplines is run by knowledgeable, friendly, and professionally trained guides.  Soar at ludicrous speeds above the tropical jungle and the canyon below, and feel the adrenaline surge through your body … now this is living!
4) Island Safari – If you're looking for a bit of a break from intense physical activity after doing the above, but you still want to get out and see interesting things, then check out an island safari.  These tours will take to the many points of interest on Barbados, including Edge Cliff, Joe's River Forest, and more.  Lunch is included with many tours, which may include some Barbados' distilled rum.
While it can be easy just to chill out and lie on the beach on such a relaxed tropical island like Barbados, any effort to get out and do active things on your trip here will pay big dividends.  Whether you end up making a new friend, seeing aspects of the island you would have never saw if you stayed back at the resort, or just break up your routine with some badly needed exercise, chances are it will work out well for you!