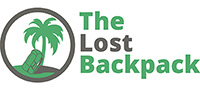 A Local's guide to Brisbane, Australia
Situated on Australia's east coast, approximately an hour north of the famed Gold Coast, is the city of Brisbane. The capital of the state of the Queensland, Brisbane can often be overlooked on a traveler's itinerary, in favour of Sydney and Melbourne. However, those who do stop in the river city find themselves falling in love with its laid back vibe, tropical climate and beautiful sights.
Culture
Your first stop, when you arrive in Brisbane, should be the Southbank Parklands. Located along the banks of the Brisbane River, restaurants and boutiques sit alongside pretty parks and recreation areas. Known as the cultural hub of Brisbane, Southbank also hosts the Queensland Performing Arts Centre (QPAC), State Library of Queensland, Queensland Art Gallery and Gallery of Modern Art. The standout feature of the parklands however is the man-made beach, located on the edge of river. In summer, the beach is filled with locals and tourists alike, taking advantage of a cool dip in the middle of the city.
Shopping
If you're keen to give your credit card a workout, take a stroll down the Queen Street Mall. The centre of Brisbane's shopping district, the mall features designer boutiques as well as high street favourites. Fashion arcades dot the mall where you can find one-off creations and vintage treasures. If you're able to head further afield, check out the suburbs of Paddington, Rosalie and New Farm, known for their trendy cafes and trendsetting shops. Because of its tropical climate, Brisbane can get pretty hot! If you want to escape the heat but still want to keep on shopping, opt for one of the many shopping malls around the city. The largest shopping centre in Queensland is Chermside. Filled with hundreds of popular shops, you'll easily lose an afternoon wandering around this huge mall.
Landmarks
If you're only in Brisbane for a short time and aren't able to take a leisurely tour of the city, head into the hills to get a birds eye view. Mt Cootha, the highest peak in Brisbane will give you a 360 degree view of the city as well as provide ample photographic opportunities. If you prefer a more novel way to explore the city then head back to Southbank and hop on the Brisbane Wheel where you can take in the sights while listening to the history of Brisbane.
As your trip comes to a close, don't forget to bid one last goodbye with a trip down the river on the Kookaburra Queen. An old paddle steamer, the Kookaburra Queen provides a beautiful backdrop to the sights of the city.
Bright, beautiful and bursting with things to do, Brisbane is city that certainly doesn't deserve to be overlooked.
Author bio: Sarah Murray is a Brisbane girl, born and bred but living afar. She works for Appliances Online, the UK's largest online white goods retailer.