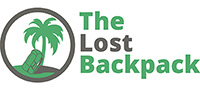 A backpacker's guide to Ecuador
Looking to make the most of your time in South America's cheapest country? This backpacker's guide to Ecuador will fill you in on the best way to make the most of your time in this value-packed nation.
1) See the Galapagos Islands
Yes, it's obscenely popular. Yeah, it's expensive as heck. But the hype and the price tag don't lie – the Galapagos are truly an amazing archipelago, as it is home to some of the most biodiverse species in the world.
It was the differences in the various types of creatures found here that inspired Charles Darwin to come up with his theory of evolution, as the contrasts he saw between the types of life on the mainland and what was on the Galapagos were subtle but stunning to him.
If there's one bird you seek out, find the blue footed boobie, as it was central to what Darwin wrote about in his seminal work all those years ago.
2) Stand in the Northern and Southern Hemisphere … at the same time
The name Ecuador translates literally to equator in English, and it is at a park just north of the capital of Quito where you can visit the centrepoint of the Earth, where the sun is the strongest, and no variation in daylight occurs from one part of the year to the other.
While you might be drawn initially to the larger monument, their measurements were off by 100 metres when they built it all those years ago; head a short stroll away to the sign that points out the actual equator, stretch your legs from one hemisphere to the other, and have a moment unlike any other you'll have on your travels.
3) Play in the outdoors in Banos
If urban life in Quito is starting to wear on you after a few days, hop on a bus to Banos, Ecuador's outdoor sports mecca.
This town has something for everyone, from hot springs for the chill cats in your group, to whitewater rafting and volcano climbing for those that need their daily dose of adrenaline.
After enjoying your day out in the nature that surrounds this mountain paradise, indulge in the local restaurants that serve authentic Ecuadorian cuisine, and the bars that go off well into the night.
4) Take a surfing break in Montanita
If your idea of R&R involves going to the beaches rather than the mountains, a trip to Montanita should replace Banos in your Ecuadorian itinerary.
Situated on its central coast about three hours west of Guayaquil, this chill surfer's town offers perfect barrels to rip up by day (lessons available for greenhorns), and a seriously laid back nightlife scene after dark. Don't be surprised if you get "stuck" here for longer than you planned.