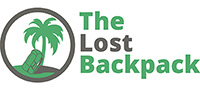 5 Things to do in London this Winter
You always thought about visiting Europe on your travels, but the high prices and the crowds have scared you away from going in the summer time.  After working out that most attractions are still open in the winter, you went ahead and made plans to see this grand continent in the season when less hardy souls wilt at the thought of cold and snow.
The first leg of your journey has you arriving in London through Heathrow Airport in mere weeks, and you couldn't be more thrilled.  Want to start your adventure into the Old World on an upbeat note?  Then take out your notebook and get ready to take copious notes, as we bring you 5 things that you shouldn't leave London without doing in the winter time.
Before you get out into the city to take in its delights though, you need a safe, friendly place to lay down your rucksack.  For those who love the social atmosphere of a hostel environment, look no further than the Swiss Cottage (aka Palmer's Lodge).  This budget traveler friendly accommodation will be one of the most character-filled hostels that you will likely stay at, furnished inside and out in the Old Victorian style of architecture.
Those seeking the privacy of luxury hotels in London will have plenty of options to choose from. There is an abundance of quality hotels which cater to your every whim and are just steps from all the sights you wish to see. Naturally, there are accommodations to fit all budgets in this international city.
1) Go Ice Skating Outdoors – As the Christmas season approaches, city recreation crews in London take full advantage of the plummeting temperatures, setting up rinks at public venues where you can glide around on a pristine surface of smooth ice.  Get in your strides at popular public gathering places and tourist attractions such as Hyde Park, or simply people-watch as families, sporting young British chaps, and couples get in their circuits in a celebration of the arrival of the cold season in England.
2) Sip On A Hot Chocolate While Walking Through Piccadilly Circus – Piccadilly Circus has always been one of London's biggest tourist draws, and as such, it's a prime venue to watch life in this thriving metropolis go by, best enjoyed as you sip on a gourmet hot chocolate, procured from one of the many chic coffee shops in the area.
3) Attend A Traditional English Tea – Many Londoners take this daily ritual for granted, but as a visitor to England, getting familiarized with this moment of Zen in a busy Briton's life should a priority for the culturally attuned traveler.  Enjoy scones, biscuits, and many other treats with a steaming cup of Earl Grey, as you ponder the fate of the world and the events of the evening to come.
4) Watch An English Premier League Match – Back in North America, when the thermometer begins to drop, American football is just getting going, rolling through the cold winds and winter snows of December and beyond.  In England, it's the same deal, only the sport is soccer (or proper football as locals will kindly remind you.)  If you can't score cheap tickets for Arsenal or Chelsea on Craigslist, try attending a Queen's Park Rangers or Fulham game for a more authentic experience.
5) Nurse A Hot Alcoholic Drink At An English Pub – Couldn't get into a football match, or the evening cold just too nippy for you?  Watch the game in any local English Pub, and order a hot apple cider, spiked coffee, hot toddy, or even sake, as this city is one of the most multicultural places on Earth!
To the uninitiated, it may seem that visiting London in the winter time would be an exercise in gloominess and boredom.  To those who look beyond the stereotypes though, they will find a city filled with charm, character, and life, even in the midst of the darkest months of the year.