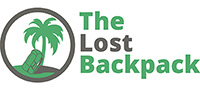 5 Things to do in London this Winter
You always thought about visiting Europe on your travels, but the high prices and the crowds have scared you away from going in the summertime.  After working out that most attractions are still open in the winter, you went ahead and made plans to see this grand continent in the season when less hardy souls wilt at the thought of cold and snow.
The first leg of your journey has you arriving in London through Heathrow Airport in mere weeks, and you couldn't be more thrilled.  Want to start your adventure into the Old World on an upbeat note?  Then take out your notebook and get ready to take copious notes, as we bring you 5 things that you shouldn't leave London without doing in the wintertime.
Before you get out into the city to take in its delights though, you need a safe, friendly place to lay down your rucksack.  For those who love the social atmosphere of a hostel environment, look no further than the Swiss Cottage (aka Palmer's Lodge).  This budget traveler friendly accommodation will be one of the most character-filled hostels that you will likely stay at, furnished inside and out in the Old Victorian style of architecture.
Those seeking the privacy of luxury hotels in London will have plenty of options to choose from. There is an abundance of quality hotels that cater to your every whim and are just steps from all the sights you wish to see. Naturally, there are accommodations to fit all budgets in this international city.
1) Go Ice Skating Outdoors – As the Christmas season approaches, city recreation crews in London take full advantage of the plummeting temperatures, setting up rinks at public venues where you can glide around on a pristine surface of smooth ice.  Get in your strides at popular public gathering places and tourist attractions such as Hyde Park, or simply people-watch as families, sporting young British chaps, and couples get in their circuits in a celebration of the arrival of the cold season in England.
2) Sip On A Hot Chocolate While Walking Through Piccadilly Circus – Piccadilly Circus has always been one of London's biggest tourist draws, and as such, it's a prime venue to watch life in this thriving metropolis go by, best enjoyed as you sip on a gourmet hot chocolate, procured from one of the many chic coffee shops in the area.
3) Attend A Traditional English Tea – Many Londoners take this daily ritual for granted, but as a visitor to England, getting familiarized with this moment of Zen in a busy Briton's life should a priority for the culturally attuned traveler.  Enjoy scones, biscuits, and many other treats with a steaming cup of Earl Grey, as you ponder the fate of the world and the events of the evening to come.
4) Watch An English Premier League Match – Back in North America, when the thermometer begins to drop, American football is just getting going, rolling through the cold winds and winter snows of December and beyond.  In England, it's the same deal, only the sport is soccer (or proper football as locals will kindly remind you.)  If you can't score cheap tickets for Arsenal or Chelsea on Craigslist, try attending a Queen's Park Rangers or Fulham game for a more authentic experience.
5) Nurse A Hot Alcoholic Drink At An English Pub – Couldn't get into a football match, or the evening cold just too nippy for you?  Watch the game in any local English Pub, and order a hot apple cider, spiked coffee, hot toddy, or even sake, as this city is one of the most multicultural places on Earth!
To the uninitiated, it may seem that visiting London in the wintertime would be an exercise in gloominess and boredom.  To those who look beyond the stereotypes though, they will find a city filled with charm, character, and life, even in the midst of the darkest months of the year.
Best Ways To Get Into The Holiday Spirit In London
On your round the world gap year adventure, you have a lot of destinations that have you beaming with excitement.  A summer spent hiking the Rocky Mountains of Western Canada and an autumn tour of the banana pancake trail through Southeast Asia figures highly on the agenda.
As Christmas approaches though, you realize that it just doesn't feel right to spend Christmas in the tropics, in a culture where the holidays aren't usually observed or celebrated by the local populace.  Besides, there's nothing like a chill in the air to get you in the mood of the season. Knowing that many holiday traditions have their roots in Britain, you have decided to spend Christmas in London; quite possibly with the help of a site like the Travel Republic.
However, you are understandably apprehensive – you will have just spent a few months in ultra-cheap Southeast Asia, only to be plunged into the midst of Western Europe, which ranks among one of the more expensive places to travel in the world.  If you look hard enough, get creative, and exercise some discipline, you can plan a budget trip to London over the holidays and emerge at the other end without serious damage to your wallet. That said, don't stretch your pounds too thin – life is meant to enjoy, and sometimes, you just gotta splurge!  Chances are, you'll arrive on a long haul flight from Bangkok or Kuala Lumpur; this may mean you will be arriving at Gatwick Airport.
Flights of this nature are often very tiring, so this is a perfect time to pamper yourself in a hotel with first-rate amenities.  The Holiday Inn, Gatwick Airport is the ideal place to immerse yourself in silky sheets and the softest and most luxurious mattresses you have slept on in months.  Additionally, all rooms come with blackout curtains, along with double-glazed windows, keeping intrusions from daylight and noise to a minimum while you recover from your jet lag.
After having a proper English breakfast at Traders Restaurant downstairs, or a hearty meal at Hub Bar (much of the food in both restaurants is sourced locally, which is a definite plus!), head out into London to take in some cheap (or free) Christmas events. First, make for Hyde Park, which hosts the Hyde Park Winter Wonderland.  This massive celebration of the season has it all, offering rides, games, ice sculptures, and the biggest ice in the United Kingdom.
Admission to the grounds is free; however, prices to skate can be high during peak times, so arrive early to get on the ice for off-peak fares, starting at £10.50 per person. Next, head for the Southbank Christmas Market, one of the more highly-regarded markets in London.  Here, find a cute craft for a secret Santa exchange with your travel mates, and knockback some mulled wine to conjure up some of that holiday spirit.
Finally, mulled wine has got you craving an epic night out in one of the best cities in the world for pubs.  To that end, 1 Big Night Out offers a Christmas Pub Crawl on weekends leading up to the big day.  It does cost about £26, but it comes with your very own Santa hat! Few cities in the world do Christmas better than London.  If your round the world trip has you abroad during the holiday season, head to jolly ol' England and you'll be sure to have a Christmas worth bragging about!
Christmas Treats in London
A low-down on markets, pop-ups and exciting events programmed for this festive period in the capital
As October draws to a close and we can safely say that the nights are most definitely drawing in, thoughts inevitably turn to Christmas – the one shining (very shiny!) beacon of holiday mirth in what is often a wet and somewhat grey autumn/winter period.
It's now two months until December 25th, and such is the spirit, shops and high streets are already preparing with lights and themed displays. However, we all know that there is more to Christmas than shopping. It's a time for treats and spending time with loved ones – and makes a great time for a little mini-break.
Today we're taking a look at options for a stay in the capital as a mid-winter treat; what good London hotels deals can you find through LondonTown.com; what ice rinks and Christmas fayres are opening? What shows and exhibitions might be fun to escape the cold?
Here's our rundown of the events which most caught our eye:

Central London Ice Rinks
Traditionally the museums of SW7 – from the V&A to the Science Museum – are packed full of eager children and families running the halls and admiring the exhibitions and artifacts. But from November 2nd onwards, there's a far more festive motivation to visit South Kensington – the re-opening of London's favorite ice rink outside the Natural History Museum.
If you are visiting make sure to book ahead as it can get extremely busy, especially on weekends; and an earlier slot (in November, or mid-week) is often your best bet. There's also the rink in the beautiful setting of Somerset House, on the Strand.

Winter Wonderland and Christmas Fayres
Hyde Park once again opens its expansive gates (can't really say doors, can we?!) to the Winter Wonderland extravaganza from November 23rd. There's a magical ice kingdom, two circuses, plenty of hot fires and mulled wine for mum and dad – and another ice rink, should the kids never tire…
It's also a lovely place to have a stroll after dark – entry into the park is free, and if you aren't taking any of the rides, you can easily breeze through and enjoy the scenery, warming up next to a fire when necessary. It's also a great social scene to meet countless others who are out and about enjoying everything the festive season has to offer.

Shows, pantos, and exhibitions
Autumn and winter are traditionally very busy times for galleries and theatres as cold punters flock in, especially on weekends and holidays. So expect lots of attention to be paid to new shows like Hollywood Costume at the V&A and more fashion-based frolics at Somerset House's sideways glance at Valentino: Master of Couture. Alongside that, we've got new musicals opening – such as Cabaret, starring Will Young as the mischievously dark Emcee, opened this week. Alternatively, head to the National Theatre's Lyttleton stage for 1927 theatre company's much-loved The Animals and Children Took to the Streets, an animated theatre spectacular that has been running at Christmas for three years now.  Charming yet dark!
This is just a taste of the treats waiting for those who choose to spend some time in London over Christmas.