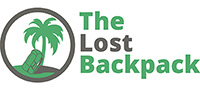 5 Sights to See in Dubai
With every skyscraper that soars into the Emirati sky, Dubai cements itself more and more as the 21st-century heart of the Middle East.  Tolerant, affluent, and free of the conflicts and skirmishes that have scared many travelers away from exploring this fascinating region, it is a city filled with superlatives, as well as extremely hospitable people eager to show you the friendly side of this sublime part of the world.
With all this wealth floating around though, there is no way to avoid it: Dubai can be a pricy place to travel if you're not careful.  With that important fact in mind, we have come with five things you can see or do in Dubai for free or inexpensively, so relax your death grip on your wallet a little bit, and enjoy your journey to one of the most modern cities on Earth… Getting there is easy, major airlines such as Emirates do flights to Dubai daily from numerous cities. After landing in Dubai you can easily rent a car and drive to all the key landmarks and tourist sights.
1) Burj Khalifa – Going to see the tallest tower on Earth is a no-brainer, so we'll start our tour of Dubai with the 828 meters, 160 floors high Burj Khalifa.  Admittance to the 124th-floor observation deck is a little costly, but at 125 Emirati Dirhams ($34 USD) for an advance reserved ticket, it is well worth the price to stand atop the tallest building on Earth.  For those afraid of heights, a fountain that wouldn't be out of place in Las Vegas entertains at the bottom, and of course, a fully-loaded shopping mall will have you busy window shopping, until your friends come down from the top of the tower!
2) Desert safari tour – This is considered at the top when we talk about adventure and outdoor activities. Dubai desert safari is a 6 Hour (half-day) budget tour for friends and families. There are few stop-overs on the way for photography, Some main activities included in safari trip are Dune Bashing, Camel ride, Desert camps, Traditional dance shows, Dinner, and live BBQ cooking.
3) The Souks of Deira – These are the markets of the Old Dubai, long before the building booms of the past generation transformed this once sleepy fishing village.  Hunt around for some traditional Arabic handicrafts, and don't be afraid to dig in your heels and haggle!
4) Jumeirah Mosque – The largest mosque in Dubai, this eloquently crafted house of worship is one of the few in the city open to tourists.  Tours are conducted three times a week, with the purpose of promoting cross-cultural understanding of Islam.
5) Spend The Day At The Beach – Dubai has some of the whitest sand in the world on their beaches, with all the conveniences of a modern city at your beck and call lying directly behind you.  The beach walk at JBR has countless juice bars and gelato stands to cool you down, while more athletic travelers will want to check out the windsurfing beach, as the winds offshore here tend to be fairly strong, lending great support to this action sport!
With a budget-conscious mind and an aim towards experiencing the culture of a destination, any place can be relatively cheap.  Even in Dubai, you can experience the essence of what makes this dynamic city tick, without breaking the bank.
Eating in Dubai
Dubai has earned a reputation as the place to go for luxurious accommodation, superb shopping, and some of the best beaches on the planet. It is also a paradise for foodies due to the impressive range of Dubai restaurants capable of providing a range of fine dining experiences involving local and international cuisine – not to mention the fresh culinary delights available at the local souk. Those people who view the opportunity to eat delicious food as one of their best excuses for getting away will find plenty of reasons to visit Dubai.
Fine Dining in Dubai
Most tourists don't go to Dubai to eat at McDonald's. This is predominately a destination for the luxury traveler who likes to enjoy the finer things in life like sophisticated food in exquisite surroundings. Visitors are spoiled for choice when it comes to fancy restaurants in Dubai. There are more restaurants per square mile here than any other city in the world and many of these venues have 4 or 5 stars. This is also the home of the most expensive pizza (about £75) and the most expensive sandwich in the world.
International Food in Dubai
Dubai restaurants cover every type of international cuisine including Thai, Italian, Chinese, French, Mexican, and Indian. This is a Muslim country so pork is generally off the menu in most venues, but there are exceptions to this if tourists have a real hankering for this type of meat. The quality of international restaurants overall is quite impressive with options on the menu that are authentic and made from the proper ingredients.
Delicious Fresh Food at Dubai Markets
It is not necessary to go to a restaurant in order to enjoy some excellent cuisine during a trip to Dubai. A local souk will provide a wide selection of fresh and affordable food as well as lots of other interesting stuff to buy. Some of the best markets in Dubai would include Bur Dubai Souk, Souk Madinat Jumeirah, and the Spice Souk. Customers are expected to haggle when they visit a market in this part of the world or they won't be getting the best prices for things.
Dubai has it all when it comes to culinary experiences. This is the place to go for those looking for fine cuisine as well as plenty of opportunities to try some local delicacies. There are also going to be plenty of interesting food options at the souk and tourists can bring stuff like exotic fragrant spices back home to stock their kitchen.