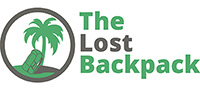 5 Sights to See in Dubai
With every skyscraper that soars into the Emirati sky, Dubai cements itself more and more as the 21st-century heart of the Middle East.  Tolerant, affluent, and free of the conflicts and skirmishes that have scared many travelers away from exploring this fascinating region, it is a city filled with superlatives, as well as extremely hospitable people eager to show you the friendly side of this sublime part of the world.
With all this wealth floating around though, there is no way to avoid it: Dubai can be a pricy place to travel if you're not careful.  With that important fact in mind, we have come with five things you can see or do in Dubai for free or inexpensively, so relax your death grip on your wallet a little bit, and enjoy your journey to one of the most modern cities on Earth… Getting there is easy, major airlines such as Emirates do flights to Dubai daily from numerous cities. After landing in Dubai you can easily rent a car and drive to all the key landmarks and tourist sights.
1) Burj Khalifa – Going to see the tallest tower on Earth is a no-brainer, so we'll start our tour of Dubai with the 828 meters, 160 floors high Burj Khalifa.  Admittance to the 124th-floor observation deck is a little costly, but at 125 Emirati Dirhams ($34 USD) for an advance reserved ticket, it is well worth the price to stand atop the tallest building on Earth.  For those afraid of heights, a fountain that wouldn't be out of place in Las Vegas entertains at the bottom, and of course, a fully-loaded shopping mall will have you busy window shopping, until your friends come down from the top of the tower!
2) Desert safari tour – This is considered at the top when we talk about adventure and outdoor activities. Dubai desert safari is a 6 Hour (half-day) budget tour for friends and families. There are few stop-overs on the way for photography, Some main activities included in safari trip are Dune Bashing, Camel ride, Desert camps, Traditional dance shows, Dinner, and live BBQ cooking.
3) The Souks of Deira – These are the markets of the Old Dubai, long before the building booms of the past generation transformed this once sleepy fishing village.  Hunt around for some traditional Arabic handicrafts, and don't be afraid to dig in your heels and haggle!
4) Jumeirah Mosque – The largest mosque in Dubai, this eloquently crafted house of worship is one of the few in the city open to tourists.  Tours are conducted three times a week, with the purpose of promoting cross-cultural understanding of Islam.
5) Spend The Day At The Beach – Dubai has some of the whitest sand in the world on their beaches, with all the conveniences of a modern city at your beck and call lying directly behind you.  The beach walk at JBR has countless juice bars and gelato stands to cool you down, while more athletic travelers will want to check out the windsurfing beach, as the winds offshore here tend to be fairly strong, lending great support to this action sport!
With a budget-conscious mind and an aim towards experiencing the culture of a destination, any place can be relatively cheap.  Even in Dubai, you can experience the essence of what makes this dynamic city tick, without breaking the bank.