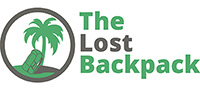 5 Places to Eat in Madrid – Tasting Spain's Best Cuisine
Do you have vacation coming up?  Do you want to go someplace exotic?  Have you ever thought of going to another country? Spain is a beautiful country that is known for many things.  From its bull fights to its midnight dining, a trip to Spain is one that you will never forget.  While doing some research on Spain, you may be looking for a few good places to dine while visiting.  Do you really want to take advantage of the midnight dining and other great place to eat that Madrid has to offer?  Here is more information about the 5 place to eat in Madrid.
Casa Mingo:  How does dining in a huge stone castle sound?  Though the menus small, both literally and physically, this restaurant is known for having the best chicken in the city.   You might also want to try some cider, a very famous drink in Madrid that you are sure to love.
Arroceria Gala:  Do you want to dine in the great outdoors? Everything about this restaurant says outdoors. There are plants everywhere both inside and outside the place, and even the walls are painted with outdoor scenes.   The best dish served in Arroceria Gala is their paella.
Lavapies Neighborhood:  For those that think a restaurant that can be too cramped, how does eating in a whole neighborhood sound?  Are you a little short on funds?  This neighborhood is perfect if you don't have a whole lot of money.   The food that is cooked in this neighborhood is mostly immigrant, but the food is fantastic and the price is just right.
La Bola:  The old section of Madrid is home to this charming restaurant.  The décor is simple, like you are eating in someone's house. You need to make sure you arrive with a big appetite because the food here in served in courses. The best dish is the stew made from garbanzo beans, which is a traditional dish in Spain.
Ribeira do Mino:  Some people love to eat anything that is right from the sea.  Ribeira do Mino is famous for its seafood.   One of the most popular dishes in Spain is octopus, the name they call it is pulpo, and this restaurant serves the best in the city.
When it is time for your next vacation, you really should consider heading for Spain.  Spain is beautiful and rich in Spanish tradition.  There are many great sights to see and many places to eat that offer the best dining you will ever experience.