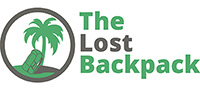 5 Hot Breakfast Spots To Enjoy Breakfast
Breakfast is served all around the world and depending on where you live will depend on what you get served for breakfast. One of the best places to wake up and enjoy breakfast at is any local diner that that has a good reputation. Also, there are usually local chains like IHOP known for its stacks of pancakes and for its great deals that it offers on an endless amount of food, or so it seems.
If you like to have sausage, pancakes, eggs, bacon and more all on your menu, perhaps you might want to check out Denny's. The restaurant chain is found in select cities with deals on breakfast that make your budget even friendlier. They offer you breakfast deals on eggs and bacon as well as other much needed breakfast items. This restaurant will offer choices for other meals as well such as dinner and lunch. If you're looking for a real English Breakfast in London, look no further than the Holiday Inn Bloomsbury.
If you are in the NYC area, one place that you might want to check out if you are interested in doughnuts is the Doughnut Plant. This doughnut shoppe is famous for its ultimate treats, people especially love the pistachio which is hard to get your hands on. They will have something for everyone including the dulce de leche and chocolate flavors. These treats are simply scrumptious and perfect for first thing in the morning as well as in the late afternoon.
In Nashville, there is a restaurant known as the Pancake Pantry. The breakfast shoppe is only open in the mornings and if you are not there first thing in the morning, don't plan on getting a seat. The thing about this restaurant is that you tend to stand in line as long as you spend on eating breakfast. The food is delicious and quite affordable. Located near the Vanderbilt University, college students, professors, doctors, nurses and visitors to the area will all stand in line for hours just to be able to get inside and get a bit of food before heading to work or school for the day.
If this is still not a reason for you to get up and get breakfast, well here is another reason to. The Thumbs Up in Atlanta is one place that should be checked out while in Georgia. The restaurant is known for its tofu as well as the poached eggs, moist biscuits and even the hashbrowns that come out of the kitchen. Overall, a great restaurant that you should check out and if you leave hungry, well that's your fault.