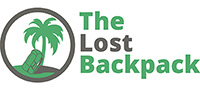 Great Places to Eat in Vancouver, Canada
The city of Vancouver is the second largest city in Canada after Toronto and is located on Canada's West Coast. It is located in the province of British Columbia, popularly abbreviated B.C. This city is popular with tourists, both from Canada and from across the globe. In this great Canadian city, there are plenty of nice little places where people can go have a nice snack, a lovely meal or even an exotic dinner.
One of the best places to eat in Vancouver is the Blue Water Café. This restaurant offers a large selection of oysters. There is a large array of sea foods that customers can enjoy. They include delicious prawns, sirloin steaks and even lobster. There are large tanks with live crustaceans and customers can view these and choose their foods.
 The Lupo Restaurant and Vinoteca is another great little restaurant in Vancouver. It is described by many as Vancouver's little hidden treasure. It is a romantic place and will warm the heart of its customers. The restaurant offers modern Italian cuisines and also a wide selection of choice wines. It is located in downtown Vancouver along Hamilton Street and is a great treasure to the romantics.
The Rain City Grill is an amazing little restaurant that offers excellent views of English Bay and Stanley Park. Here, customers will get enjoy organic vegetables, exotic cheeses and salmon fish caught specifically for this restaurant. Here, customers will also enjoy some delicious cuisines mostly from the Pacific Northwest.
Chambar Belgian Restaurant is a really cool diner and has been voted as among the best hotels in the city of Vancouver. They are especially loved for their balance of exceptional food which is very delicious and the fresh produce they offer. The restaurant has a great, mysterious and romantic ambiance and delicious food.
Le Bistro Chez Michel is a fantastic Vancouver restaurant. It is a friendly and cozy bistro and is beloved for its lovely French cuisines. There are lovely sea food meals served here as well as lots of lovely cocktails.
All these lovely restaurants are located within the city of Vancouver. They offer both local residents and tourists from around the world some great options in terms of food, including local cuisines, international cuisines, sea foods and excellent, exotic foods. Diners will definitely be spoiled for choice when looking for Places to Eat in Vancouver, Canada.
Photo credit here.