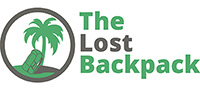 5 European Cities to Visit This Fall
There are dozens of places you can visit in Europe this fall but you cannot possibly visit multiple cities in one vacation. Making a choice is really difficult if you do not have a certain penchant for a specific place or country. Budget would definitely be a determining factor and also the fact whether you are traveling with friends or family, with kids or with your peers.
Here is a list of 5 European cities to visit this fall that you may consider while making a plan. If you're the type who likes to plan in advance to lock in the best deals, we suggest you browse a holiday comparison site or so before you go to make sure you're getting the best value possible.
Barcelona
There are a few cities that have the perfect weather during the fall. Barcelona is certainly one of the finest among them. The city is rich in heritage, culture and the dozens of tourist attractions would keep you enticingly busy throughout your vacation. The many events, music festivals and the culinary experience would ensure that you have an unforgettable holiday. While not extremely economic, Barcelona is among the averagely expensive cities to visit and besides, there are many places within quick driving distances from the city that you can explore.
Florence
Florence in Italy can be mildly unpleasant for many Europeans and tourists from across the world during the summers. Winter is not exactly the ideal time to visit Florence. But fall is perfect. Florence is at its best during the fall. The historical sites, the amazing architecture and the plethora of attractions that the city offers would leave an indelible impression in your mind and memory.
Paris
It is difficult to exclude Paris from a list of cities in Europe, regardless of what the time of the year. Paris has a unique charm that is enhanced during the fall. Winters can be quite harsh in Paris but fall is ideal. The neighborhoods of Paris look elegant during the fall and you can explore the city in its finest spirits.
Vienna
Vienna in Austria is another place where you should go during the fall. Summers or winters of Vienna are not the right times. Vienna hosts numerous festivals and events during the fall which are certainly among the factors to consider. Besides, the cultural heritage, sightseeing, food and ambience of the city would satiate any travel bug.
Venice
Venice is a gem at any time of the year but fall is special. You wouldn't have to deal with the humidity of the summers or the chilly outdoors of the winters which makes Venice more welcoming and ecstatic. With so much to see and do, looking into Venice tours is a great way to ensure you don't miss anything and get all your questions answered.