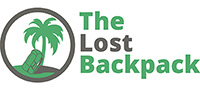 3 things to do and see in Rome
The Italian capital of Rome is a city known for its rich tradition and deep culture. It's because of these qualities that so many eager tourists visit the city each year, with some landmarks bringing in over 4,000,000 visitors per annum. Due to its status as one of the most historic cities in the world, you may be interested in taking a trip to enjoy what it has to offer. If so, then I'm here to tell you about places and activities that you should definitely consider following up on.
Before I get into the main part of this article, I would like to talk about getting to and from Rome airport. Once you've touched down in Rome, you will want to get from the airport to your desired location hassle free. There are many options for doing this, such as train, bus, or taxi cab. However, one of the best options when it comes to transportation from the airport is Blacklane. Blacklane is a company that can provide you with drivers who can take you to where you want to go. They enable you to get picked up at the time that's best for you, and also to decide how long you would like the driver for. This is a great way to get where you want to be, when you want to be there.
So, you've arrived in Rome, been transported to the city, but now what should you do? Well, that's where I'm here to help. Here are 3 things you should do and see in Rome.
Visit the Colosseum 
This arena for battle turned tourist attraction once housed 50,000 people who watched gladiatorial events, but now draws in crowds of tourists who wish to gaze upon this living human time capsule. The Colosseum is possibly the most significant symbol of the empire Rome once boasted, and even though it may be crumbling it still holds up against the test of time. If you like, you could go on an audio guide accompanied journey around it if you're looking to learn about the history and architecture of the structure itself.
Go and see the Pantheon 
In the heart of the city of Rome lies an architectural masterpiece that doubles up as a must see part of the city. The Pantheon, formerly the largest concrete structure in the world, is a historic temple that is great for visitors to explore. It is the burial place of many important historical figures such as Raphael the artist, and as well as being a tourist attraction it also is a popular place for weddings. If you decide to visit the temple, then you may have an audio guide who can inform you about key parts of it and also the history behind it.
Throw a coin in the Trevi Fountain
The Trevi Fountain is a baroque fountain located in the trevi district of Rome. The fountain is the largest in Rome, and around 2000 euros are thrown into it each week. Neptune is the central figure of the fountain, and he is riding a chariot that is pulled by two sea horses. Not only is the fountain a fine display of architecture, but also a showcasing of the Roman gods that were once worshipped. Legend has it that if you throw a coin in the Trevi Fountain, you will return one day, so why not do it and book your place back in this glorious city?