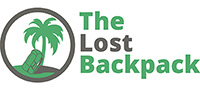 3 Most Budget Conscious Beach Destinations
Travel can encompass many sights, experiences, and places.  Temple tramping through Cambodia, Thailand and Mexico.  Indulging the big city delights of bustling metropolises such as Bangkok and Buenos Aires.  Trekking through mountain passes of Nepal, and otherworldly alpine routes of New Zealand.  All of these activities are worthwhile and create memories that will last forever, but after a while, the heat, cold, stress and hard days on a bumpy bus get to be too much.
At times like these, you crave a white sand beach, tepid aquamarine waters, and fruity drinks made from bananas, mangoes, and the like.  We all need a beach break from time to time on the road, but one thing you need to consider before charting your course for the coast is what these places will do to your travel budget.  Beach resorts, being highly sought after by the travelling public, cost quite a bit more money than other destinations.  As such, it is vital to keep an eye on what accommodations, food, and activities cost in the destination to where you are headed.
To aid you in this process, we have come up with three excellent budget friendly beach spots that give you the de-stressing you need to refresh your spirit, while avoiding financial ruin.
1) Koh Chang, Thailand – Located along the Eastern seaboard of Thailand a short distance from the Cambodian border, the Koh Chang archipelago, boasting the second largest island in Thailand, is a paradise that has largely slipped under the radar, due to its location off the beaten path, and its status as a national park.  Unlike most of Thailand's famous beach hotspots, Koh Chang is not situated in the southern part of the country, where the majority of the countries' sun-seeking hordes vacation, and with 85% of the island falling under the protection of national park status, it has effectively placed handcuffs on the sort of runaway development seen in places like Koh Samui and Phuket.  This lower rate of demand keep prices down, despite the island having many powdery sand beaches, enviable views, and a reggae inspired nightlife in the backpacker hub, Lonely Beach.  Expect to only shell out $6-15 a night for a bungalow in this small, compact village.
2) Utila and Roatan Islands, Honduras – Well known to those in the Central American diving community, Utila and Roatan islands are part of the Bay Islands chain just off the coast of Honduras.  After enduring many days on rickety roads and sweaty, packed chicken buses, this affordable paradise will be just what the doctor ordered.  Here, dorms go for approximately $2-5, and with plenty of excellent eateries cooking up mouth-watering international and Honduran cuisine, you may end up staying longer than you intended!
3) Vama Veche, Romania –  Running low on funds during your Euro trip, but your mind keeps wandering to the thoughts of a nice, toasty beach with friendly folk?  Well then, make for Romania in Eastern Europe, where Vama Veche on the Black Sea awaits your pasty, sun starved body.  Those who wish to get a through tan (by baring it ALL) will be most pleased here, as a section of this strip of sand is set aside for those wanting to go au naturel.  This beach allows you to camp overnight for FREE, so get your gypsy on and hang out in this counterculture hot spot.
When the discomforts of the road get you down, you are always just a beach stint away from recovering your spirits.  By doing your research before plunking your butt in a lounger, you'll be sure to save just as much money here, as you do in other destinations.