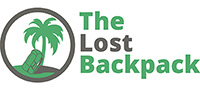 Which Backpacker Are You?
There are some things all backpackers have in common. They all have a backpack, for one. And they all need backpacker travel insurance, for another. But other than that, there is a huge variety of travelling characters, and so many different ways to explore the world through backpacking. If you're considering a backpacking trip, you should think about what sort of experience you want to have. Here's a little bit of guidance to help you make the most of your trip based on what kind of a backpacker you are:
The Party-goer
Luxury item: Neon body paint.
Your perfect day: When you're abroad, you know that the day is for resting. Particularly if you happen to be on a beach, minimally clad. But when you finally wander off to find your first beer of the afternoon, you bump into some locals who tell you all about what's going on that evening. Sunset is when the fun really begins.
Where you should go: South-East Asia. The route through Vietnam, Cambodia, Laos and Thailand is legendary for more than its scenery. Social butterflies from all over the globe gather on the beaches (particularly for each month's full moon) and party the night away.
The Artist
Luxury item: A second camera lens. And maybe a third.
Your perfect day: A monk in a misty temple spends the morning teaching you to meditate. Then you stumble across some local children who are happy to spend hours posing for portraits—all the better if you manage to get a famous landmark in the background.
Where you should go: South America. With such a diversity of scenery, and people renowned for their friendliness, you'll love countries like Chile, Argentina and Brazil. Don't forget to book to hike the Inca Trail for those classic Machu Picchu pictures, too!
The Do-Gooder
Luxury item: Gifts from home to give to everyone you meet.
Your perfect day: You wake up early to prepare your lesson plan for the day. After spending the day teaching fifty children to count how many people there are in the class, you let a bunch of them beat you at football, and use you as a climbing frame. You go to bed smiling, knowing that you've left more than just footprints behind you – you've left a positive impact.
Where you should go: Africa. There are hundreds of volunteer projects in rural parts of many African countries, and this continent is probably where most help is needed. Get an English-teaching qualification (a simple Google search will show you the myriad of options out there), find a school looking for staff, and you'll know you're making a difference.
The Adventurer
Your luxury item: A pop-up tent, for when you venture out of hostel territory.
Your perfect day: You climb all night to reach the summit of a mountain in time to watch the sun rise, but that doesn't mean you can slack off for the day. You need to find or catch whatever you're eating, build a campfire, and cook a rustic meal. Because, let's face it, the adventurer wouldn't be caught dead within a million miles of the nearest McDonald's.
Where you should go: There are built-up parts of Australia, but there are also vast areas of wilderness that make wonderful camping territory. Set off into the bush and you'll feel like the only human around.