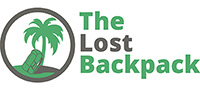 Hike these trails in South America in 2016
Heading to the Latin portion of the Americas, and looking for a way to stay fit, and discover natural wonders and remains of old human civilizations? Hike these trails in South America in 2016, and you will find a way to make the most of your travels this year.
1) Inca Trail, Peru
This one is the classic trek in all of South America, so we'll lead off with the world famous Inca Trail to begin this article. Located high in the Peruvian Andes, the path leading to the long lost city of Machu Picchu is tread by thousands of backpackers each year, causing authorities to limit the amount of visitors that can access it during this period of time.
As such, those planning to take the long (scenic) way to this cloud shrouded complex will need to procure their permits well in advance.
Additionally, the elevations involved in this multi-day walk are dizzyingly high, so be sure to spend a minimum of three days acclimatizing to the thin air in Cusco before hoofing it to the trailhead. If you are bored during this time, try out some quick via ferrata routes while you wait…
2) Fitz Roy, Argentina
Accessed from the tiny mountain village of El Chaltén on the eastern slope of the Andes in Argentina, the treks that will take you to the base of Mount Fitz Roy are among the most popular in Patagonia.
Therefore, if you enjoy this activity, spare no expense in getting there despite the high prices present in this part of the world, as the awesome mountain vistas are worth almost any price.
Also, if you are stocking up on water for the climb towards Fitz Roy, take only empties to fill, as natural water sources in this unspoiled part of the world are potable without treatment (we recommend treating it just to be safe, but the government says its safe, so use your judgment).
3) Ciudad Perdida, Colombia
Forgotten in the alpine sub-tropical jungles of Tayrona after the Spanish routed the inhabitants during their conquest in the 16h century, Ciudad Perdida, or the Lost City was only rediscovered in 1976, and with the security situation only making it realistic to for foreign tourists to visit in recent years, the trek here is still a relatively novel attraction.
Located 1,300 metres above sea level, arriving at the cooler heights of this ruin complex will be a reward in itself for hikers, but the terraces, stairways and remnants of buildings are the real prize for aspiring archeologists that make the sweaty trek from the coast.