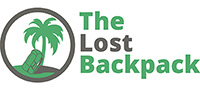 Top Beaches in Tenerife
With the gloom, snow and cold of a northern winter descending across the high latitudes, you have made a decision to switch to a warmer clime to perk up your mood.  With your gaze firmly fixed to the south, you have chosen the island of Tenerife as your base of operations while you wait out the ravages of Mr. Jack Frost.
A popular tourist destination for many Europeans seeking a massive dose of sunshine to replenish their Vitamin D deprived bodies, there are a selection of beaches where you too can have your fun in the sun.
Below, we have uncovered three beaches on Tenerife where one can enjoy the joys of engaging in watersports, as well as the bright sunshine that this Canary Island is world famous for…
1) Playa de Las Teresitas
One of two beaches that contain sand imported from the Sahara Desert, Playa de Las Teresitas is a remarkable beach in the sense of its physical location, which lies beneath the imposing Anaga Mountains. For those looking to stay active instead just lying on a sunbed, there are sand volleyball courts available for those looking to match athletic wits with fellow vacationers.  When the sun sinks into the horizon, there are multiple bars and restaurants waiting to serve your needs, and deliver a memorable night out with newly made friends.
2) Playa de las Americas
While there are adequate services for those looking for a chill night out in Playa de Las Teresitas, serious partiers will want to headquarter themselves in Playas de las Americas.  During the day, fill your time by SCUBA diving the amazing reefs offshore, catching a breeze and soaring along the coastline with your fellow windsurfers, and of course, turning a glorious bronze in the strong subtropical sun.  After dark, take your time and pace yourself, as the clubs here are open 24 hours a day, allowing for revelry until the sun rises in the East!
3) Playa del Socorro
For those jaded by the "fakeness" of the previous two imported sand beaches, head down the coast to Playa del Socorro, a genuine volcanic black sand beach that has been left untouched by resort developers.  Those that enjoy carving up the waves should be sure to visit this beach at least once during their time on Tenerife, as the breaks off shore generate swells of up to 3 metres high.  A small sandwich shop is located within the vicinity of this beach, should the munchies strike unexpectedly during your stay here.
Tenerife is filled with spectacular strips of sand, some of which are very popular, while others are quite secluded. No matter you look for in a beach, this subtropical getaway is certain to have one that meets your needs.