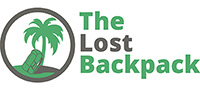 Top things to do in Montreal on your first trip
Montreal is the biggest city in Quebec – the French part of Canada, bustling with excitement and full of things to do for visitors all year long. Its name comes from the French Mount Royal, the Royal Mountain – the triple-peaked hill located in the heart of the metropolis, but this originally evolved from Vile Marie, or the City of Mary, how the city located on the island with the same name used to be called. In Mohawk language, the name of the island means literally "a place where nations and rivers unite and divide".
Being the most European looking city in North America, Montreal will keep your days filled with learning and urban exploration of museums, parks, cultural spots, and the evenings busy with fine dining, socializing and partying in the liveliest places. Montreal is often called for good reasons the "Paris of Canada". Although most tourists like to hang out around the center, the city is split in 19 lively neighborhoods that offer endless reasons to explore.
Below, we offer you a selection of the most interesting spots and experiences you should not miss in case you have a week of vacation in the heart of Canada!
1. Go for a hike up on Mount Royal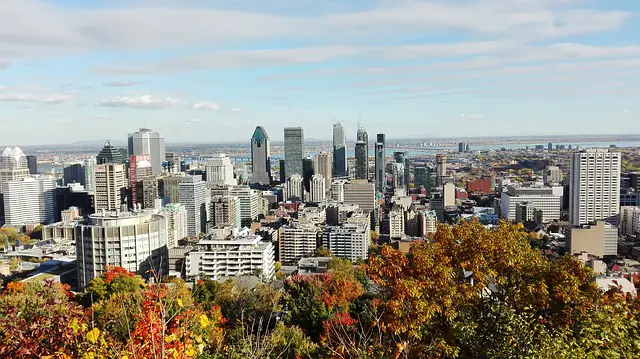 A city built around a mountain is nothing but an open invitation for physical activity lovers and not only. In case you are more on the lazy side, you can still enjoy the amazing view from the mountain top, as there are a couple of bus lines that can take you there. If you are a real explorer and experimenter, with a passion for very early mornings, you can make your way to the top of the hill in time to catch the sun gazing from behind the skyscrapers. It will surely be an experience you won't forget too easily. The Belvedere Observatory will be the right place for taking your new profile picture while giving you the best view over the old city as well as the mountains on the West Bank.
2. Walk on St. Paul's Street in Old Montreal
Probably the densest European looking street in the Old Town, according to many. St Paul Street will not let you down, it has everything from small coffee shops to pubs and clubs, from second-hand shops to designer brands, souvenir stores, and art galleries. It is a great way to explore the touristy area, especially since the prices of various items you can buy are more affordable here than in other parts of the city.
3. Fresh from the market
It may be that the overwhelming number of good eating places has something to do with the freshness of the products you can find in the market. If you happen to be a fan of fresh veggies and fruit, welcome to Heaven. Whether you will pick Atwater or Jean-Talon, there will not be much difference with the exception that the first one is located next to a perfect picnic spot, where you might be able to consume some of the tasteful shopping you just did. If you care for some explanation on the side of your strawberries as well, go for a tour of the markets! You will visit the main markets in the city, eat in 6 places you will meet along the way and learn about the various influences that exist in the Montreal cuisine.
4. Notre Dame of Montreal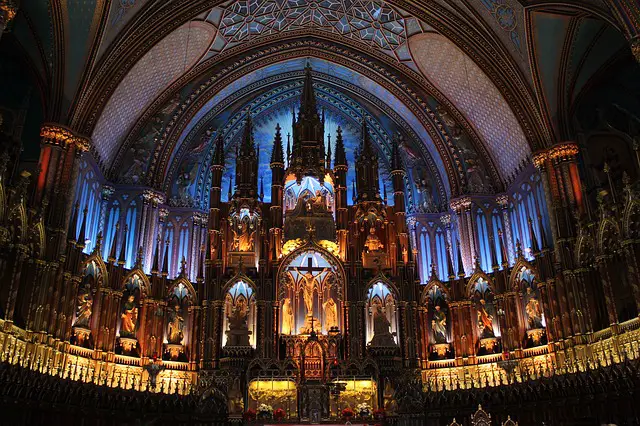 Montreal seems to be so much like Paris that it even has its own Notre Dame. A very imposing church, with one of the most impressive ornate facades in the world and a superb chapel at the back. Like most Catholic churches, it has an imposing organ that provides the atmosphere that transports you close to heavens during services. Worth mentioning that this is where Celine Dion got married.
5. Botanical Garden
Stretching over 190 acres of gardens and greenhouses, the botanical garden of Montreal offers a variety of experiences that will make you familiar with over 22.000 species of flora that can be explored all around. Along with the Biodome (closed for renovations until summer 2019), the Insectarium and the Rio Tinto Alcan Planetarium, the Botanical Garden is part of the Montreal Space for Life, Canada's largest natural museum science complex and Montreal's top must-see the attraction. You can also enjoy the insectarium which is on the garden's site.
6. Walk around like a local with Spade and Palacio
Spade & Palacio is a collaboration of two born and raised, young Montrealers who are passionate about our city and love to show it. "It's simple; we take our guests away from the mains, our tours are non-touristy. We want to showcase unknown parts while promoting local, young and women entrepreneurs on our walking food tours and your local guide's favorite parts of town on our bike tours. Unlike other companies, we guarantee intimate groups of 10 or less. We hire only local and licensed fun guides. You aren't sheep we herd around town, you're our guests and we keep it human scale, authentic and real."
7. Blow off some steam at Rage: The Axe Throwing
One of the main reasons you bought that plane ticket and took time off from work to go on a holiday is probably because you need to wind off. Well, there are more levels of that. In Montreal, you can go all the way, until you feel free of any tension and frustration accumulated during those long hours and intense meetings. At the Rage, they aim for bullseyes, and they develop people's instincts, along with their agility, physical prowess, and understanding of their own bodies. Yes, throwing axes is what you will do, and you won't be alone in this. The place is busy,  brides and grooms to come there for bachelor's parties so you need to move fast and book a spot.
8. Escape from the Escaparium
If you have two hours to spend in a focused yet extremely fun way, especially if you are with a group of friends, the Escape Game is the place to be. You can choose from escaping the jaws of a tyrannosaurus rex, escaping from prison or disarming a bomb that will save all the New York City. The setup is completely immersive, all details are meant to make you feel utterly transported in the experience. It will feel less of a game and more as real life.
9. Bagels, Bagels, Bagels…
Take this New York City! Fuelling the competition between the two North American metropolia, we have the Montreal bagel. Its aromas are the freshest when taken fresh of the over. Compared to its more southern counterpart, the Canadian bagel is sweeter. It is bathed in honey infused syrup just before it sits in the oven while being cooked. There are two spots in town mostly favored by the tourists: St. Viateur and Fairmount. Make sure you hit at least one of these two places!
10. The iconic food scene of Montreal
Welcome to the capital of the gourmet! Chosen by Gordon Ramsey and Jamie Oliver as the place to anchor their first Canadian restaurant ventures, Montreal offers all kinds of adventures for your taste buds. From street food to Japanese pubs, from bagels all the way to the most colorful brunch places. We recommend you go here to make your own personal selection! If you find it impossible to navigate through all those extremely appealing any options, you can always go for a food tour. A local will take you around in 5 up to 10 places where you will get to taste a selection of the most Canadian dishes.
11. Coffee Break
Specialty coffee shops are not new to the Montreal urban scene. But the rate with which the new places open is just incredible. We have made a selection of the places you should not miss out on: