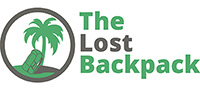 Take The Scenic Route Through Europe This Summer
Sometimes it seems as if time is literally speeding up as the pace of life appears to be getting evermore rapid by the day. Whilst this is just about tolerable in the day-to-day existence of the masses – work, play, sleep, repeat ad infinitum – the same 'must do it all' mentality is also creeping into people's leisure and holiday time. People think they have to see everything, do everything and taste everything in a particular country or region in order to have ticked the right boxes, but this approach is as illogical as it is ill-conceived. For attempting to see everything a country has to offer in the space of a week or two invariably results is barely scratching the surface of the culture and life that exists there, and generally means you'll come back in a state of near exhaustion to boot.
Of course, there is another way, a better way. Walk. Yes, just walk. Unless you have a spare year or two it would be impossible to visit every highlight of a country such as Italy, for instance, if your primary mode of transport is your own steam. But in using your own two feet you ensure that you travel at a pace that means you will experience a depth to your interactions with an area – its culture, its people, its cuisine – that would be impossible if you were zipping hither and thither in a snazzy little hire car.
There are numerous areas of Europe that are simply perfect for walking holidays, incorporating the historical and cultural gems that exist in many of the continent's great cities along with a good deal of breathtaking natural beauty in which to stretch your legs. One such area is Tuscany in Italy, home to such culturally significant – and UNESCO-recognised – cities as Siena, Pisa and Florence, and blessed with expansive rolling hills dotted with rustic villages and towns and blanketed with grape vines and olive groves. There are many variations of walking holidays in Tuscany, some of which can be found at www.headwater.com, such as their fantastic Volterra to San Gimignano Walk: an eight night self-guided trip that takes in many of the beautiful Etruscan trails while giving ample opportunity for day trips to the cities. A perfect mix of rural serenity and cultural enlightenment.
As well as giving you the opportunity to really get under the skin of a destination, walking holidays also have many obvious health benefits over more conventional holidays (no one ever got in shape – at least not a desirable shape – by lying on a beach for two weeks!). For those looking to maximise the physical and emotional benefits of a walking holiday, a trip to the Swiss Alps could be just the thing. Not only is the air as fresh as you can get, but the panoramas are enough to enliven the stoniest of hearts. Such famous peaks as the Eiger, the Jungfrau, the Matterhorn and the Mönch will be on the horizon as you amble to your heart's content along well-marked trails, with birds of prey gliding on the air currents above. Sounds blissful, right?
For those less eager to tackle Alpine routes but still ready and willing to explore a place on foot, Malta's second island of Gozo could be just the ticket. Known as Calypso's Isle, it not only offers a temperate year round climate, but allows you to wander along meandering coastal paths that present sensational views. Venturing inland you will encounter an array of tantalising flora – fig trees, citrus groves, poppies – and happen across hamlets and farms that complement the rural scenes perfectly. But be sure to visit some of the many quaint fishing villages where you can sample the catch of the day while enjoying a glass or two of wine. The pace of life on Gozo is such that the stresses of home will seem a million miles away.
So if you want a holiday that benefits your health – physical and psychological – whilst also giving you the opportunity to really get to know a region, walking holidays should be just what you're looking for.