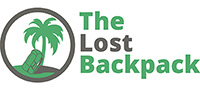 Spending a Summer in Cornwall, England
Travel allows for exploration and relaxation in diverse parts of the world. Cornwall is a classic location that is most certainly suitable for summer getaways by the seaside. However, spending a summer in Cornwall is much different than simply passing time by the sea. There are inventive ways to spend your time and countless sites to see that will allow you to experience another slice of life and turn your summer into an experience.
Summer Cottage Rentals In Cornwall
If you're a group or plan on staying for a considerable length of time, rentals seem to be the clear choice. Renting a modest or luxurious cottage will allow you to have all the amenities of home in a holiday setting. Many summer cottages in Cornwall are quaint, but also filled with the comforts that will make your vacation more enjoyable. Most cottages come fully furnished with added space to entertain. There is nothing quite like spending the summer at a cottage getaway and Cornwall has plenty of options.
There are cottages that offer privacy and seclusion with seaside views and accessibility to prime destinations in Cornwall for both sight seeing and shopping. Scenic views and castles fill the skyline and pleasant staffers in the surrounding towns will help you with whatever you need. The tide will rise toward your seaside cottage and you can spend your mornings enjoying serenity in your breakfast nook with a memorable view.
Exceptional Treats
One of the most important aspects of luxury breaks in Cornwall involves the foods that you have the opportunity to sample. Cornwall is known for impeccable baked goods that are well worth the trip in themselves. The many bakeries offer a wide variety of delectable pastries that will captivate your taste buds and leave you wanting more. There are also many different tea rooms that are filled with an abundance of delicious desserts. With outrageous options, you will definitely find one that feeds your sweet tooth.
Cornwall Castles
Castles are in abundance in Cornwall and add to the scenery of this distinct destination. These castles can be toured at different times and allow you to take photographs and revel in the royalty that once existed at these locations. There are several castles including Launceston Castle, Tintagel Castle, Restormel Castle and others. Touring the castles and learning about the history in Cornwall can fill your days should you choose.
Sailing
A distinguished activity that can give you a change in scenery is sailing. There are plenty of locations in Cornwall which allow for memorable sailing trips that will take you to various locations throughout the area. Summer holidays are often most enjoyable when you can experience new or revisit activities that enhance your ability to get a better sense of the area. Sailing is an activity that requires skill, but that can be left to the trained professionals who will guide you on your journey through the waters.