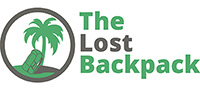 Rock on! Rock Scrambling in Costa Blanca
If you're after a holiday with a bit more to it than simply sun, sand and sangria then rock scrambling in Costa Blanca could be right up your alley. It's becoming more and more popular with adventurous visitors to the region who want a bit of excitement with their sunshine, and is perfect for anyone who's a bit of an adrenalin junkie.
A big part of the appeal for rock scramblers is that it's an ideal way to get up close and personal with some stunning landscape, and the Costa Blanca Mountains certainly fall under this bracket. The area has long been a popular spot for walking and trekking holidays, as there's just so much to see and the views are so breath-taking. Rock scrambling takes it that step further and lets you get intimate with the environment in a way that very few other activities do.
If you've not got a clue what rock scrambling is, but like the sound of it so far, it's part rock climbing, part hillwalking. Using hands to scramble up more difficult rock faces, it's an increasingly popular pastime and is a good way to keep fit as well as experience nature and enjoy the social aspects of rock scrambling clubs and communities.
You'll find lots of information online about rock scrambling groups, and it's worth trying rock scrambling out in this country first if you think a rock scrambling holiday would be something you'd enjoy.
Even if you're experienced, for safety you should always scramble in a group, such as Costa Blanca Mountain Friends. One of their group scrambles starts with a hike from the west of Serra del Penyo, scrambling through rock and woodland to the ridge track then heading east for one hour to the Cavall Verd, scrambling up the Penya Roja and heading east before descending through the Ermita at Murla. This scramble should take around four and a half hours and is just one example of many you can do with the group.
If you decide to go ahead and book a scrambling holiday, a top recommendation is to get your flights and accommodation as part of a package deal with a company like Jet2Holidays, to get the most value for money. In terms of where to stay, Palm Beach Hotel is just one suggestion of well-located hotel with a good reputation within Benidorm.
Happy scrambling!