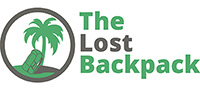 Your Own Piece of Paradise: Kurumba, Maldives
If exclusivity is what you're after, The Maldives are the place to go. With secluded spots jotted around the islands, you can guarantee your own slice of luxury in a heartbeat. If you're after that little bit more privacy, a stay in the Kurumba Maldives resort would be perfect for you. As the first exclusive and private island in the Maldives, the Kurumba resort provides some exceedingly luxurious experiences, while being situated just a boat trip away from the airport and Malé.
The island resort offers surprisingly great value for money. You would think that a private island would incur tremendous costs, but it doesn't. Named after the coconut palms that sway in the breeze, Kurumba offers a huge range of entertainment, cuisine and activities to keep you occupied throughout your stay.
While you may be tempted to lap up the sunshine on the sandy beaches, watching the world go by as you sup from a signature cocktail, the activity options available are an excellent way of experiencing a little more during your stay.
The reef that surrounds the island would be a perfect spot for an afternoon jaunt. Whether you prefer to grab your snorkel and flippers and go it alone, or you'd like to join one of the diving trips to immerse yourself in the marine life is completely up to you. Watersports are also rife on the island, ranging from windsurfing to canoeing, which will give you the perfect vantage point to appreciate the beauty of the island away from its coast.
If this all sounds a little like hard work, perhaps a day in the luxurious Veli spa would be more inviting. Offering a host of treatments, as well as access to a relaxation lounge, the Veli Spa provides a relaxing and tranquil environment for you to truly let go of any stresses that are clinging to your muscles. Try the Signature Maldivian Coco Veli Massage for a true taste of the island, using various traditional techniques and locally infused oils.
The resort also provides some of the best dining opportunities in the Maldives, with 8 restaurants and 3 bars to choose from. The culinary delights in store will tickle the tastebuds of any food fanatic, giving you the chance to dine in style whenever you choose.
If you're looking for a luxury, exotic stay in one of the most beautiful places in the world, the Kurumba resort in The Maldives would be perfect.