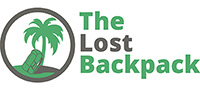 Making The Most of a Trip to Morocco
Making the most of Morocco would need three things – knowing the best places and finest cities of the country, letting yourself go without worrying too much and be willing to try everything that entices you.
Morocco makes for one of the easiest getaway destinations. Whether you live in London or in Spain, planning a weekend to Morocco doesn't cost a fortune and it doesn't take a long time to just get here and back. Less than four hours in a flight from London and you can be at Fez Saiss Airport or a half an hour ferry ride from Spain through the Strait of Gibraltar and you can cross the Mediterranean to reach the Moroccan shores.
Whether you get started from Tangier, which is known as the gateway to Morocco for Europeans or Fez which is the first city to visit on most itineraries for people from across the world, there is more to the country than what pop culture, books and cinema would have introduced you to. There is also a wide range of all inclusive vacation packages available from Holiday Hypermarket and other similar websites.
Morocco is a perfect amalgamation of African, Arabian, Berber and European culture. There are cities that boast of some of the finest world heritage sites and you can easily find a cosmopolitan setting with modern buildings and a care free environment. There is something for every kind of traveler in Morocco.
To make your Moroccan holiday an unforgettable experience, you have to make a list of things to do that you might be able to do in another country but the encounter here would be unique.
Archeological sites like Hercules Cave, the historic sites at Place de la Kasbah and the Museum of Moroccan Arts, all at Tangier will offer you a quaint glimpse into the history, presence, culture and significance of the country.
The Athens of Africa is in Morocco and if you are landing at Fez then you are right where you should be. Explore the medina which is also known as the Old City, Merenid Tombs and the urban ambiance and you would be mesmerized. Do not miss out on some fine dining at Fez since it offers the best blend of Moroccan cuisines with European influences that you cannot get anywhere else in the world.
For sports enthusiasts and the surfers, do not miss out on Agadir. Camel rides or horse rides, views from the Atlas Mountains and yoga sessions along with some treks will make your Moroccan holiday an indelible experience.
Casablanca and Marrakesh are two cities you would perhaps already have in your itinerary since they are anyway the most popular in the country.