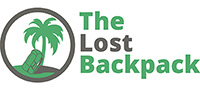 How to save money while on a family holiday in Orlando
Looking to get away somewhere special for your first holiday together as a family? There are few places in this world that are more child-friendly than Orlando.
Located in Central Florida in the far southeastern United States, not only is it where many a family holiday to Disney World takes place, but there are tons of other theme parks within city limits, the subtropical weather is delightful, and there are plenty of amazing beaches that made for an easy day trip from Orlando.
However, given your backpacker roots, you realize that travel in America can be expensive if you aren't careful about every dime that you spend.
There are many ways you can stretch your family travel budget in this holiday destination, and we will review a few of them in the paragraphs below
Travel during shoulder season
If you can be flexible with your plans, try to travel to Orlando during the shoulder seasons. April to May and the month of October are the times when resorts and hotels aren't as busy in this part of the world.
Despite this fact, weather conditions are still comfortable at this time compared to Orlando's hot and humid summers and the occasionally chilly winter season.
During the shoulder season, special deals are widely available for those that seek them out, so do try to book your holiday during these periods to get the best values of the year in Orlando.
Look into renting a holiday condo versus a hotel
Though some complexes may appear to cost more than that cramped room at Motel 6, holiday condos are often the best value for budget conscious families that are visiting Orlando. Airbnb has introduced tons of competition in recent years, making the prices for these places better than they ever have been.
This will give you an unparalleled quality of life per dollar spent, as well as the privacy and quiet nights that is often found in local neighborhoods.
What's more, most of these rentals come with fully-stocked kitchens, allowing you to save even more by cooking at least some your meals at home instead of dining out all the time.
Get a 'Kids Eat Free' card
If you do plan on eating out for many of your meals, take advantage of a local savings scheme known as the 'Kids Eat Free' card.
With hundreds of restaurants and other businesses in town participating in this plan, your children can eat for no to little cost at places ranging from McDonald's to Mama Cozza's Italian Restaurant.
It only costs $25 a piece, making it a great value if you have no plans of slaving over a stove while on a family holiday in Orlando.