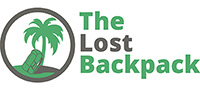 Some of the Great Food in the Florida Keys
It's easy to see why people travel to the Florida Keys. The beautiful beaches, the perfect weather, the unparalleled snorkeling and diving and the Hemingway-drank-here aura all embody what we mean when we whisper the word vacation. One of the more spectacular — and often under-whispered — offerings of the Keys is the food.
From seafood that can't be properly found anywhere else to the remarkable key lime, the Florida Keys are a food lover's paradise. If you're looking for your next getaway and you want a culinary experience that will rival any other, the Keys is the destination for you, and you can find some pretty inexpensive flights as well.
The Florida Keys' tropical climate provides the islands with a year-round growing season that includes plenty of tropical fruits, while the cuisine is a fascinating blend of African, Spanish and Caribbean influences. Local foods and recipes form the core of what you'll find among the islands' many excellent restaurants. Here are some of the fantastic eats that can be had when you visit the Florida Keys.

Pink Shrimp
Pink shrimp are highly favored Key West crustaceans that are considered much sweeter than their cousins. Fascinating and delicious creatures, they're hermaphroditic, spending their first two years as males before turning into females, which is how they live out the rest of their lives. Their exoskeleton is also a good source of chitosan, a chemical with an array of uses including treating bleeding wounds to filtering wines and improving soil. But it's their taste that the pink shrimp are most known for, and it almost doesn't matter how they're prepared. Their flavor and texture shines through whether you enjoy them sautéed, in a scampi, battered and fried or thrown into a salad or pasta.
Conch
Conch is always a local favorite. A tropical marine mollusk or large sea snail, conch meat's popularity is second only to escargot among edible snails. Conch meat is firm and white and can be prepared in a myriad of ways. There's conch chowder (like clam chowder, it can be white or tomato-based), conch stew, conch salad, conch fritters, cracked conch (which is deep fried), and it's also eaten raw. When you're using it in a chowder or stew, conch meat is often put through a meat grinder as it can be tough and difficult to chew.
Key Lime
Before there was refrigeration, there was key lime pie. Known for their high acidity and bitter flavor, key limes are markedly different than the more easily had and more common Persian lime. Highly valued because of the strength of their flavor, key limes turn from green to yellow when ripe, are smaller (they're about the size of a golf ball) and have more seeds than Persian limes, and they also have a much stronger aroma. They are the featured flavor in the most famous dessert ever to come out of the Florida Keys. Key lime pie filling consists of sweetened condensed milk, egg yolks, key lime juice and key lime zest. The traditional pie is not cooked. Rather, the acid from the lime juice sets and thickens the egg yolk in the filling. Key limes can also be used as a marinade, and when fresh-squeezed, they make a fantastically tart and refreshing limeade.

Stone Crab
The stone crab is another Florida Keys delicacy from the depths of the ocean. Prized for the sweet and juicy meat that's in their claws, stone crab harvesting is a little odd. Once the crab is caught, the claws are removed, and the crab is returned to the ocean where their claws will regenerate over the next few months to two years. This method of harvesting and the eventual regeneration of the claws is why stone crabs are considered a renewable resource. Stone crab claws are prepared and served in a very similar fashion to lobster meat. Steamed and served warm, the meat is delicious with drawn butter or with a chilled mustard sauce. The claw meat is also excellent in crab cakes and fritters.
The next time you plan a beach vacation, don't forget to consider your palate. Take a trip to the Florida Keys where relaxation and fascinating food go hand in hand.