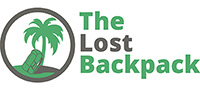 Gran Canaria, a Continent in its Own Right
Considering its perfect spherical shape, there is a legend that Gran Canaria bounced 130 miles out into the sea from West Africa. In terms of size it comes third in the Canary Islands pecking order. But for the millions of travellers who flock here every year it is their number one Canaries hot spot. Roughly the same size as the Greater London area, the island was stumbled upon in 999AD by Ibn Farrukh.
Famous Visitors
Few will have heard of Juan Rejón, but the next explorer to arrive here is no stranger. In 1492 a certain Christopher Columbus sailed into the capital's Puerto de la Luz. World famous crime writer Agatha Christie made a well documented visit here after suffering what she described as a "miserable week" in Tenerife.
Other Places Worth Visiting
Agaete and neighbouring Sardina del Norte are hugely popular with local and Spanish holidaymakers. Despite its name Playa del Inglés has as many German visitors as English. But is one of the main resorts favoured by Brits, along with Maspalomas.
What to Expect
The main resorts mentioned above offer a fantastic choice of accommodation from self catering apartments to luxury resort hotels. Whatever you budget or type of holiday you prefer you won't be disappointed on a trip to Gran Canaria. You can find places to stay from a variety of providers including hotels4u.com, booking.com and IceLolly.com. The landscape is a lot more appealing than Tenerife and the well nurtured greenery combined with miles of glorious beaches gives it mass appeal.

Climate
The climate is a major plus and every winter thousands follow in Agatha Christie's footsteps and escape the dreary British weather for some fun in the Gran Canaria sun. The official language is Spanish but with a local 'twist' but English is widely spoken in the main resorts so communication is never a problem.

The Rich Cuisine
The rich cuisine on offer in Gran Canaria is a fusion of styles from those who have passed through it over time. You will find traditional Spanish recipes with an African twist and many dishes which are specialities of the island. The food is plentiful, reasonably priced and even fussy eaters will find dishes to suit their palate.
According to reviews site tripadvisor.com the best places to eat on the island are A. Gaudi by Patrik Hartl in Maspalomas. This restaurant generally needs to be booked in advance especially on Wednesdays. This is when the restaurant offers its special menu, a four course feast. These are special different creations each week and the cost per person is €29.50
Another great place to eat is the delightfully named Wapa Tapa which is located at the Yumbo Centrum Playa del Ingles. The service here is exceptional and helps make dining a pleasurable experience. They offer a huge selection of cold tapas such as the wonderfully tasty Wapa Tapa salad. And hot tapas which include the sumptuous Morcilla and quail eggs tapas or the succulent beef fillet medallion tapas for €4.95 and €7.75 respectively.
Don't Miss
One of Gran Canaria's great gifts to visitors. It is not being overgenerous to say that Gran Canaria is a continent in its own right. It is a tiny continent based simply on the extremes of natural habitats found within this very small rock in the Atlantic.
UNESCO gave the island its much coveted Biosphere Reserve label. It has a complex web of climate conditions, diverse flora and fauna. Combined with so many different types of terrain make this is a very unique island.
For anyone who enjoys the great outdoors, hiking, bird spotting or just wondering looking at nature's marvels. This is one of the best destinations in the world for people who want to see the huge diversity that nature has to offer.
Mount Las Nieves
The main feature of the island of course is the volcano Mount Las Nieves. Tejeda Caldera is not just the dominating feature of the island. It is the place in which most water falls and is then distributed down the volcanoes gullies in ravines.
To the south west you will find pine forests and a natural environment that has not changed in a millennia. You will also come across incredibly tall cliff faces, volcanic gorges cut over millions of years, as well as a massive selection of native wildlife.
If you love nature this could be your perfect holiday destination.