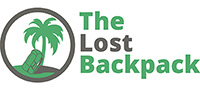 Gold Coast's Bikini & Great Sunshine Way
The Gold Coast in Queensland, Australia, is home to some of the world's most jaw-dropping natural wonders. If you and your mates like to surf, swim and stare at modern-day versions of the swimwear classic, the bikini, you won't find a better place on the planet than Gold Coast. Lovers of art, culture, nightlife, and extraordinary wine and cuisine will enjoy enough glitz and glamour to balance out the raw natural treasures to be found in the rolling surf and coastal rainforests. Every month it seems there is another festival celebrating the world-class athletic activities available year-round throughout the Gold Coast region. Read on to learn more about this jewel in the crown of Queensland, and plan a trip to see, do and explore it all!
Gold Coast "Hearts" Tourists
Tourism represents the bulk of Gold Coast's industry, and the city itself ranks number one in Queensland as the most popular tourist destination. Country-wide, Gold Coast ranks number five in the most visited tourist attractions and, with more than 13,000 available guest rooms at full vacancy, finding Gold Coast accommodations to suit both your budget and your needs is as easy as finding something to love about the city itself. One of the best places to start when you arrive is at Gold Coast's own 230-metre-high observation tower at the Q1 building, the fifth highest residential building in the world and the highest observation point in Queensland. From the observation deck, you can see across the entire city and beyond.
The Meter Maids
While in Surfer's Paradise, many tourists make plans to catch a glimpse of the much-vaunted Surfer's Paradise "Meter Maids" hard at work in their job of encouraging locals and tourists alike to "mind their meter manners" by not allowing meters to expire. Rather than issuing tickets, these mistresses of mercy patrol the streets in gold bikinis and traditional Aussie sunhats, "rescuing" drivers with expired meters by inserting more coins into the meter and leaving their card under the windshield wipers of the driver's vehicle. While originally a public relations stunt to encourage enforcement of parking rules and regulations, today the Meter Maids are a standalone tourist attraction and are considered local celebrities.
See It All From Sunup to Sundown
Gold Coast has a stunning array of theme parks that pay homage to the sun, sand and surf, including: Dreamworld/Screamworld, WhiteWater World, Sea World, and Wet 'n' Wild World. A variety of nature parks compete with the water parks for tourists' attention: Currumbin Wildlife Sanctuary, David Fleay Wildlife Park, Australian Outback Spectacular and Paradise Country. Tours run on a daily basis for those who want to watch whales, sea turtles, koalas, porpoises and manta rays in their natural habitats.
The Cooly Classic
If you happen book your Gold Coast hotel stay for the month of April, you can attend one of the region's most famous water events, the Coolangatta Ocean Swim. Affectionately nicknamed the "Cooly Classic," this Gold Coast ocean swim takes experienced swimmers for a 2.5km swim and also offers a beginner's course for those just getting their feet wet. The Cooly Classic, touted as the "beach carnival" not to be missed, takes place near some of the area's most delectable hot spots for fine wine, cuisine, dancing, and shopping.
Surf the Four Break Points
When you've had your fill of swimming, head to each of the four surf break points, where waves are plentiful for surfers of all skill levels. The Spit, Main Beach, Narrowneck, Palm Beach and Mermaid Beach each offer surf-worthy waves on a regular basis.
We'd like to thank Sarah Jensen for taking the time to share this with us today. She grew up in Gold Coast. She teaches surfing from her seaside shop near Surfer's Paradise. She also works for the city's surf lifesaving service. – If you'd like to write for us, please contact us.