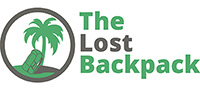 Going Camping in Australia? Avoid These Mistakes
The Australian continent remains one of the most favoured places for action and adventure-loving vacationers. There are just so many places to explore and sights to see, you could spend months in Australia and still have enough things to enjoy. Tourists who visit Australia for extended trips love to go camping. It can definitely be one-of-a-kind adventure to truly immerse oneself in wild Australia. If you do plan on camping while touring Australia, keep in mind to avoid the following mistakes:
Assuming that Camping in Australia is the Same as Elsewhere
Do not assume that going on a camping trip in Australia is the same as going camping in Washington or Sweden. It's not. Most of the Australian wilderness is still untamed, especially in areas like the outback. Therefore, you must thoroughly do your research before going on a camping trip. Read about the destination and ask Aussie friends or family for advice. Do not plan to go alone the first time, even if you are an experienced camper in your home country. Expect to face a different climate and challenges (insects are a major issue). In an essence, do your research before you take your walking stick out to explore Australia.
Not Packing the Right Gear and Equipment
You will need to get the right camping gear for your trip. You can pack the usual, but you definitely need to know exactly what type of camping gear you need for your destination. For example, you may not need mosquito repellent when going camping in Scotland. But you definitely do need to pack up insect repellent cans when you are off camping in Australia. There is also other gear you might want to buy specifically for your destination, whether it's the tent or the sleeping bags Australia. When you do your destination research as explained above, also do gear research so you are well prepared for the trip.
Not Bothering with the Authorities 
If you are camping in the U.S., you would look up the destination information given by the National Park Service. You will choose campsites as advised by NPS. Likewise, when you are planning a similar trip in Australia, check with the National Parks and Wildlife Service website for each state. For example, if you are planning a camping trip near Sydney, you will need to check with the NSW National Parks and Wildlife Service for authoritative information on suitable sites and accommodation options. The official websites also offer information on natural events, like bird or aquatic migration periods, that nature lovers may want to see with your own eyes.
Not Double Checking Equipment
If you are flying to Australia before going on your camping trip, you will most likely buy or rent the equipment you need. Don't take the unfamiliar equipment on your trip before testing each. Unfold the tent and see if you know how to install it. Try on new or rented wearable gear. The aim is to make sure you know how to use the hardware before you go. Also, you must be comfortable with any new gear you purchase. You definitely don't want to find out that the stove doesn't work in the middle of the camping trip. So don't forget to perform the minor due diligence tasks.
Even if you are a camping pro, do seek advice from local campers. Campers who have tried the site you are about to explore are the best people to get tips and recommendations from.