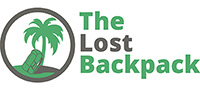 Fun Sights to See in Florence, Italy
Italy is full of amazing places to visit and experience.  From the towering Alps in the north, to Sicily in the south, and the eternal city of Roma in the centre of it all, it is easy to get overwhelmed with exactly what to do.  It can also influence you to miss some truly incredible places, due to the high cost of living in Italy, and the limited budget of most backpackers.
Therefore, this post will inform on a city you should not drop from your travel itinerary.  The city of Florence, the largest city in the region of Tuscany, is a city that has been considered to be an architectural, cultural and artistic gem throughout its history.  Let's dig deeper with some fun sights to see in Florence, Italy that maybe you'll be enjoying outside the door of your apartment or other accommodation on your next trip?
1) Visit Le Pavoniere, by day or night – Le Pavoniere, located on the outskirts of Florence's historic city centre in Le Cascine park, is a pool/gathering place by day, and a lively bar by night.  Soak up some of that Tuscan sun alongside a large, uniquely shaped pool during the day, and by night, enjoy a cocktail from the bar, and some authentic Italian pizza from their restaurant on site!
2) Throw a strike at Crazy Bowling – Catch a quick bus ride from Florence's city centre, and arrive at Crazy Bowling, an entertainment centre that offers a plethora of options to excite and amaze you.  Obviously, they offer bowling, but also available for people that are too prone to throwing gutterballs: a casino, an arcade, a billiards room, and some restaurants for when all that activity has left you famished.
3) Drink in a cellar bar – Many buildings around Florence have converted their traditional underground cellars into bars, allowing for a truly unique nightlife experience for the budget traveller.  With exposed brick or stone adorning the walls, it creates an atmosphere that can experienced in precious few places outside of Florence, so take advantage of this opportunity while you can!
4) Go on a bike ride through Florence … and beyond – As mentioned previously, Florence is located in the heart of the world famous region of Tuscany.  Known for the simple yet powerful beauty of its undulating hills and its agricultural roots, a bike ride is the best way to take in this unforgettable part of the globe.
Florence has many traditional tourist attractions related to its history, but even the most interested budget traveler can get burnt out on them from time to time.  By taking time out to have a little fun on the road, you can remain balanced and freshly appreciate all the marvels that Florence, Italy has to offer!