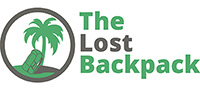 Experiencing Barbados On A Budget
The Caribbean is a celebrated destination in the travel media, as its tropical latitude combines with pure white sands, unreal blue waters that feel more like those of a bathtub than that of an ocean.
Unfortunately, many of these destinations aren't exactly affordable for the budget-minded backpacker.
While price points tend to be high for many smaller islands that have decided to focus on the high end of the travel market, it does not have to be this way for those seeking to discover the highly regarded isle of Barbados.
While flights from certain carriers can be expensive, there are plenty of alternative ways to go to Barbados that don't involve emptying out have your bank account to pay for transport. In many popular tourist centres across the island, there are guesthouses that offer accommodation for under $30 a night, and street food is plentiful.
With any impediments to you exploring this fabulous Caribbean night removed, let's discuss the attractions that one can experience here for minimal financial expense…
Discover (and taste) the pride of Barbados
While the first attraction does have an admission fee, the price you pay for the experience that you will receive in return makes touring the Mount Gay Rum Distillery well worth the time spent here. For only $16 Bajan dollars ($8 USD), you will receive a basic tour of the facility, which synthesizes Barbados' most famous spirit from the sugar cane that grows in abundance here.
Enjoy some classics of Bajan cuisine (but get a tall glass of water first…!)
Mixing ancient traditions from Africa, regional West Indies tribes, and the British that colonized this place, Barbados has a unique cuisine that they are proud to call their own. Flying fish are lightly breaded and fried and served with a mustard suace that is imbued with very hot peppers, while pepperpot supplies pork lovers with the meat they love dearly in a spicy and dark stew.
Much of what you'll eat locally here has a bit of a kick to it, so be sure to order some water with your meal, just to be sure!
Slow down, smell, and look at the flowers
While tropical foliage thrives at sea level to the surprise of nobody, the upper elevations of Barbados allow a very wide gamut of temperate plants to flourish as well. The Flower Forest is a botanical garden near the centre of the island that contains over 53 acres of plants of all kinds, as well as sweeping views of the rest of the island and the Caribbean Sea below. Admission is $12.50 USD.
Take in a game of West Indies Cricket
Being the national sport of Barbados, anyone remotely interested in athletics would be remiss if they didn't attend a test involving at least a local team during their stay on the island. Matches involving the national team at be accessed for as little as $20 Bajan dollars ($10 USD), while local matches may be able to be observed for free!
Recline and relax on any one of Barbados' fabulous beaches
This one is a no-brainer, but do take the time to explore the many different beaches that await you here. The trendy beach near Sandy Lane, the azure waters of Miami Beach, and the rough and tumble surf break at the Soup Bowl on the east coast each have their own character, leading to a different day at the beach every time you head out!