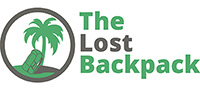 Cheapest Places To Grab A Beer In Eastern Europe
Europe is becoming an expensive place to travel these days.  From England to France and even Germany, the price of a proper pint has reached heights of $6 USD or more.  This has caught many under-prepared travelers aghast, tabulating the damage to their rapidly diminishing travel funds.
Fortunately, there is a solution to the money woes of our backpacking brethren, and it lies in the Eastern nations of Europe.  Here, countries just beginning to emerge economically after the fall of Communism still have rock bottom prices compared to the developed West.  As such, take it upon yourself to discover the less travelled nations of Europe, and save big money when it comes time to let your hair down and have fun at night.
Here are three cities with cheap beer and excellent nightlife that you should consider when planning your journey to Eastern Europe:
1) Budapest, Hungary – Home to scores of massive beer gardens, atmospheric Budapest has much to offer for the thirsty backpacker.  In a city where the average pint price is $1.65 USD, you have a ton of leeway to check out all the different venues this city has in its lineup.  After starting your drinking crawl in the beer gardens, check out some ruin pubs, then go and party under the stars in the middle of an idyllic midsummer night in Hungary at the massive outdoor nightclub, Dokk Beach.  This is a wild place where you can do anything from chilling out on a beach to grooving in an area of the club with nothing but dancers in their underwear.  With a capacity of 10,000 people, your odds of finding that special someone is very high indeed.
2) Belgrade, Serbia – In Belgrade, the major alcoholic attraction revolves around drinking on boats that are anchored along the shores of the River Danube and River Sava. Go to as many different establishments as you please, seeing as the going rate for a local brew here is about $1.50 USD. The best place overall to drink in Belgrade is Gypsy Island, where Roma musicians will charm you as you quaff your cheap beers.  The ideal time to visit: in August, when the Belgrade Beer Fest is going on, which is attended by a half a million people for its Oktoberfest-like atmosphere.
3) Kiev, Ukraine – This scarcely known Eastern European capital is quickly becoming discovered, developing a reputation for its excellent food and its hospitable locals, Outside of the city, you can get a pint of beer for as little as $0.75 USD, but in Kiev, you'll get rung up at the criminally expensive price of … $1.50 USD. You can buy them at stalls in the street, but beware of police targeting you as a foreigner, as drinking is technically prohibited outdoors, despite the fact that they turn a blind eye to the locals imbibing a short distance away.  Check out Bar Fidel, which can be quite wild on the weekends, as local Ukrainians love to mosh and crowd surf to the energetic music.
Throughout Eastern Europe, there are many opportunities to have a funtastic time at cut rate prices.  By leaving the overpriced tourist trail of Western Europe in the dust, you can have an extended Euro trip in the same manner as your parents may have done.