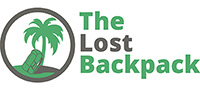 The Best Budget Backpacking Destinations
You may have seen our recent piece about decadent backpacking destinations across Barcelona. It may sound like some people's idea of fun, but the decadent isn't always the easiest option. If you're on a budget, there are still plenty of places to visit around the world that are both purse-friendly and unforgettable.
Pokhara, Nepal
Undoubtedly the cheapest of all the Asian backpacking destinations, Nepal's Pokhara is a great starting point for any backpacking adventure. Many mainstream tourists will head to Kathmandu, but Pokhara has far more on offer relative to its price. Local bands play in the Busy Bee Café, and there's always the chance to meditate in a yoga center. If you need to get away, you can always take part in a guided trek in the mountains, but there's plenty of fun to be had in the town center too, and it'll only set you back $14 a day.
Istanbul, Turkey
As the main link between Europe and Asia, Turkey is a fantastic travel destination for linking a variety of cultures. Istanbul is widely regarded as the commercial capital, having originally played host to Byzantine empires. Make sure you visit the Hagia Sophica Museum, Chora Church, the old town and the Grand Bazaar food market to take a bit out of traditional Turkish culture. Thanks to its currency, Turkey offers great exchange rates so you can get far more for your money.
Macau, China
It may appear decadent from the outside in, but Macau is in actual fact a very wallet-friendly destination, thanks to its cheap accommodation and variety of free areas to visit. Take a walk around the ruins of St Paul, the 17th century beauty which is Macau's most visited tourist attraction today, or get in touch with your spiritual side at the A Ma Temple. Of course, the tempting casino destination is also within easy reach, but if that's out of your price range, you can get the same experience from many good sites online.
Granada, Nicaragua
As a popular backpacking destination for gap year students, Nicaragua is on the verge of becoming an expensive travel option, so it's best to get in there now! Granada offers a huge host of sights, including beautiful colonial buildings and natural wonders. If you can get access to a car, make sure you head down to the Laguna de Apoyo in Masaya, which is a gorgeous volcanic lake that's just 20 minutes away.