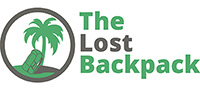 8 Ways To Maximize Your Summer Holiday 
The sunshine months are on their way, which means it's finally time to book some leave off work and take time out of your busy everyday life. Everyone needs some time off to relax and unwind once in a while, and the summer season is the perfect time to get it done. With the festive season on its way and the kids out of school for a few weeks, now is the time to enjoy yourself and your family. Follow these tips to make sure you really make the most out of this special season.
Book ahead. If you're planning to travel this summer, book in advance so you can score the best possible deals and save yourself some money. Booking early will also give you something to look forward to throughout the spring. If you're scouting out a luxury holiday spot to totally relax, consider booking bali villas seminyak in advance so you can spend the next few months dreaming of paradise.
Leave yourself free time. It can be easy to over-schedule your days during the holidays, particularly if you have kids to entertain. Remember to leave yourself some free days with no plans at all so you can dedicate some time to self-care and de-stressing.
Tackle some DIY. When you're working full time and dealing with your daily responsibilities, there's rarely enough time to tackle those DIY projects you've been hoping to take on in your home. The summer holidays are the best time to finally fix those broken doorknobs or revamp your furniture.
Book a staycation. If you're on a tight budget this summer or don't plan on travelling overseas, you can still give yourself a relaxing holiday by planning a staycation. Staycations work best if you plan some exciting activities, get all of your favourite foods in the house, and do everything you'd do on holiday without stepping out of your front door.
Become a temporary tourist. Those of us that live in a beautiful location rarely appreciate it in the way tourists do. Take the time to experience your city as if you were a tourist this summer. Visit museums, read guidebooks to find the most interesting spots, and challenge yourself to learn more about your local area.
Get the family together. Haven't seen your extended family for a while? There's no excuse during the holiday season. Organise a family reunion, fire up the BBQ, and get the whole family over for a proper catch up.
Give yourself a health makeover. If the usual grind has left you feeling sluggish and low-energy, use the time off to get into a fitness regime and experiment with healthy recipes in the kitchen. Your physical and mental health will both benefit from the nutrition and exercise boost.
Earn some extra cash. If your 9-5 isn't quite cutting it when it comes to your living expenses, take the opportunity while you're on holiday to bring in some extra cash from home. You can de-clutter your home and organise a yard sale, or dig out all of your old clothes and sell them online. It won't take much time, and it'll give you some extra spending money to enjoy over the holidays.