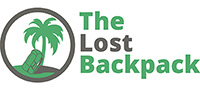 5 Beautiful Beaches in Africa Worth Visiting
There are many beautiful beaches in the countries of Africa, but some are not seen on any travel brochure. They are in remote places that would not be accessible to any tourist. There are still some great beaches in the more tourist side of Africa.
Mnemba Island of Zanzibar is private and located in the Indian Ocean. This island has the best snorkeling around, whale watching, spot the dolphins and if you are lucky you get to swim with a whale shark. This is a very good destination for your honeymoon as there are only ten holiday cottages on the island. July to March is the best time of the year to go.
Bom Bom Islet is near Gabon on the West coast. This is a perfect spot for nature lovers and couples who need to relax and enjoy the peace and quiet. Banana Beach is the most popular beach on the resort, and the best months to go are between June and October.
Do you want a beach where you can go diving and see the fish that live in this part of the world? You need to visit Medjumbe Island Resort in Mozambique. The fish that you will view are moray eels, hammerhead sharks, dolphins, cave bass, angelfish and large parrotfish. Therefore, if you like diving and exploring the underwater wildlife go between May and September. Great for honeymoon couples too.
The Seychelles Islands has probably been the most popular romantic destination. Its beaches always appear in the top ten, with their dark boulders and powder white sand. The most famous beach you need to visit is the Anse Source D'Argent, which is said to be picture perfect. The whole family can visit this resort, as there is something for everyone. Visit in the months of April or May and October or November.
The fifth great beach in Africa is the Lamu Archipelago in Kenya. Lamu town is one of the oldest towns in Kenya, where seven hundred years ago the Swahili habited. Be aware that no cars are allowed on this island, which helps to keep its perfect beauty, and the peacefulness. The beach here has powder white sands and crystal blue water. Go in the months of November to March where all families, couples and budget travelers are welcomed.
If you want to find a great beach in Africa there are many more than these five examples. Just search travel brochures and find the one that is suitable for you. No matter which one you choose it will be picture perfect and unspoiled.