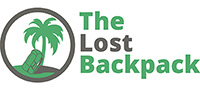 3 Winter Destinations to Visit With Friends in Europe
Feeling glum because the summer hols are a dim and distant memory and next summer is, well it's a year away?  The solution is simple: get a group of mates together, book some cheap flights and take some time out in Europe.  Do your homework and it doesn't have to be expensive, so here's three suggestions guaranteed to shake off those winter blues.
Prague
The birthplace of Franz Kafka, Prague has a weird gothic vibe that is unique.  Built on two hills, either side of the river and linked by the beautiful Charles Bridge, Prague is an incredibly romantic place in which to get lost.  The Old City and the Jewish Quarter are a fascinating tangle of tiny streets and ancient buildings, which are easily walkable, although Prague also has a cheap and highly efficient public transport system if you are staying outside of the city.
By day you can enjoy traditional markets and by night you can sample the vibrant bars and clubs. Head to the beer museum, where you can sample over 30 different beers on tap. Or follow a guided tour of the pubs, which start from under the Astronomical Clock at 8.30 every night – you'll find the guide with a green umbrella. It's a different set of pubs every night, so if you've the constitution for it you can have a different tour every night of your stay.  The currency of Prague is the Czech Crown, not the Euro, and you'll find that your money goes a long way.  Cut down on accommodation costs by trying a flat sharing type rental.
Marbella
With three hundred days of sun, it's perhaps not surprising that Marbella is the resort of choice for the very wealthy, what is surprising is that you don't have to be wealthy to enjoy this beautiful resort.  The beaches are of course a big draw, there are twenty-three of them within a twenty-mile radius.  You can use bikes or public transport to explore them.  Buses are plentiful and cheap – a single journey costs 1.30 euro, no matter how long.
Start by checking out Bounty Beach, it's central, plays chilled music and has a very relaxed vibe.  Temperatures in October are around 18 degrees but they can get as high as 22, so you can still enjoy the sun out of season.  During the day, wander the quaint cobbled streets of the Old Town and in the evening head west of Marbella to the Golden Mile of Nightclubs. Finish off your evening with a stroll past the luxury yachts in the Puerto Banus Marina.  A big advantage of going with a group of friends out of season is that you can bag luxury accommodation, sometimes right next to the beach, at half the prices in the summer!
Amsterdam
If you thought that people only go to Amsterdam for sex shows and cannabis cafes, then think again.  Amsterdam is a fascinating, laid back city with a character all of its own.  The city is built around a network of canals and a cruise around them is a great way to see the city, a cheaper option though is to explore the city by bike.  The bike is king of the road in Amsterdam, cars will give way to you – just watch those tramlines though.
The city is home to several great art museums and a visit to the Anne Frank Museum is a very moving and memorable experience.  In the evening check out the traditional Brown Cafes for an authentic Dutch experience. Staying on a houseboat with friends is a less expensive accommodation option and enables you to stay in the very heart of the city.