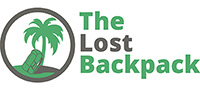 Welcome to The Lost Backpack!
Welcome!
This is our first post but definitely not the last, the goal of this blog is to discuss the wonderful world of backpacking and all the pleasures and pitfalls that are associated with it. Besides sharing stories from the road we're also looking to educate and inspire you to do the same.
Backpacking is probably one of those most relaxing, life-changing and free feelings on the planet. There is so much you can do when you're not restricted to a tour and so much you can feel when you break out of your comfort zone and explore the world!
You'll meet people just like you and get a real slice of life on this planet. There are experiences and adventures waiting around the corner and never be scared of what might happen but know that at every turn there will be other souls just like you looking for the same thing and you'll probably find your relationship develop on hyper speed whether it's friendship or more.
Ask anyone who has traveled before and they will all tell you it's one of the most liberating and memorable things they've ever done. We want to share our passion with you and hopefully motivate you to go out there and explore by yourself.
Welcome to the Lost Back Pack!!