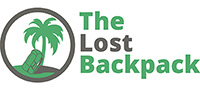 Making the most of a visit to Shanghai
Does your adventure in China include a visit to Shanghai. It likely does, so if you want to make the most of your time here, be sure not to miss any of the following activities and attractions…
1) Explore the Bund
Contrasting with the super modern skyscrapers across the Hunagpu River is The Bund, a district of Shanghai which used to be set aside for foreign traders in the 19th and 20th centuries.
As such, the building stock here is composed of styles that look like they were plucked straight out of Europe, a jarring juxtaposition that is made more shocking near the edges of the neighborhood, where these styles and traditional Chinese buildings can be seen alongside each other.
From Art Deco to Beaux Arts, the sheer diversity of architectural styles will have you snapping your camera for hours on end.
2) Find your moment of Zen in the Yu Garden
If the hustle and bustle of Shanghai is starting to get to you after a couple of days on the ground, it might be a good time to escape it by retreating to the tranquil inner sanctum of the Yu Garden.
Once you realize that this place was constructed in the 16th century by a son seeking to add comfort to his father's golden years, it is easy to understand the calming influence that this green space has on visitors.
Sprawling over six acres in the middle of downtown Shanghai, the numerous placid ponds, stately bonsai trees, and decorative stone work and pagodas will help restore your inner sense of balance, which will leave you in an excellent state of mind to continue your explorations of Shanghai.
3) Sample some classic Chinese teas at an authentic tea house
When it comes to some of the top tea producing countries in the world, China has long been a leader. Therefore, it shouldn't be a surprise when the tea houses in Shanghai come highly recommended by travel writers everywhere.
Similarly, we also urge you to find a place down a quiet laneway to be still and have a cup full of herbal goodness poured out before you. Slowly consume it, and allow the flavors to transport you to a plane of peace and fulfillment.
4) Take a trip up the Oriental Pearl Tower
Finally, avid photographers won't want to miss the chance to head up the Oriental Pearl Tower. With admission only costing 120 Yuan (about $20 USD), it will be a small price to pay to gain access to a prime vantage point to snap the forest of glass and steel skyscrapers that have sprung up like mushrooms in the past couple of decades.