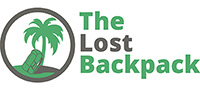 Travel blogs to check out as a first time backpacker
Looking for some encouragement to get out on the road for the first time? Here are some travel blogs to check out as a first-time backpacker that will get you off your butt and onto an airplane in search of adventure…!
1) Nomadic Matt
When Matthew Kepnes poured his full attention into his travel website back in 2008, he couldn't have predicted that he would one day become a travel guru as a result of his hard work. 16 million unique views later, he is the owner of one of the web's most influential travel sites (Nomadic Matt), sharing information via current and past evergreen content to help travelers make their journeys better, cheaper and longer than they ever thought possible. With an active forum and a bestselling book on how to travel the world on less than $50 a day, this site is an essential first stop for newbie first-time backpackers.
2) The World or Bust 
Hacking your way to freedom via the many possibilities that web entrepreneurship presents to enterprising individuals? Want to use that resultant free time to travel the world like a rockstar? By following the wanderings of Jeremy from The World or Bust, you can obtain the inspiration to see, be and do more with your shiny location independent lifestyle than you could have sussed out on your own.
3) Pommie Travels 
Want to read about travel from a British perspective? If so, Victoria from Pommie Travels is the blogger you ought to follow, as she has been circuiting the world solo off and on since 2009. From Ibiza to Australia, Bali to Birmingham, her travel knowledge spans the globe, and with plenty of experience venturing out into the world solo, females looking to follow in her footsteps will find plenty of inspiration from which to draw when trying to pull the trigger on their own travel ambitions.
4) Finding the Freedom 
Seeking to read the thoughts of a perpetual traveler? Alex of Finding the Freedom is just such a guy, as he has made it his mission to eschew the traditional settled lifestyle for one of adventure and continual wandering of the world.
From treks to Everest Base Camp to motorcycling across India, he is a wellspring of motivation for those that want to make their "impossible" life fantasies come true, without having to wait for the false promise of retirement to roll around (when your body is too broken to do 90% of what you wanted to do anyway).
5) Pursuit of Excitement 
Think you have to follow life's scripts because it is what your parents did, or what your friends are currently doing? Spoiler alert: you don't, and the life that James of the Pursuit of Excitement is living proof that you can indeed march to your own beat if you so choose.
On a mad quest to touch all seven continents by age 40, he is living his dreams in his waking hours, showing those that think they are locked in their cubicle prison that their imprisonment is self-imposed. The cell door is unlocked, and there is no guard: you are free to leave anytime you choose!