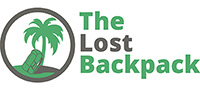 Top Attractions in New York City
Known by many as the crossroads of the world, there is no shortage of things to do in New York City.  From Broadway to Brooklyn the options are many, but depending on your schedule or your budget, your options may be limited.  Don't allow yourself to fall into that mindset!  New York City is filled with wonders that are cost-effective or are 100% free.
Luckily, there are countless cheap holidays to New York and even more things to do. You just have to get creative and learn to look beyond the standard tourist attractions.  Are you ready to experience the Big Apple on a backpacker budget?  Let's get started below with some top attractions for the budget traveler in New York City.
Top New York City attractions
1) Central Park – Let's begin at the green heart of Manhattan.  Central Park, one of the most famous urban parks in the world, was pre-planned to boost housing values back in the 1860s. Since then, it has become THE relaxation and meeting spot for New Yorkers.  Take in a concert on the Great Lawn, or have a picnic lunch there if a musical event isn't going on when you're visiting. Sit on a park bench and watch as native New Yorkers go about their day. Go pay your respects to the late John Lennon at Strawberry Fields.  Whatever you decide to do, visiting this amazing green space is strongly recommended, if only as a relaxing break from the hustle and bustle of New York City life.
2) Brooklyn Brewery Tours – Heading over the Brooklyn Bridge, let's check out a microbrewery that offers free tours on Saturdays (1-5 pm) and Sundays (1-4 pm). Founded in 1988, the Brooklyn Brewery has played no small part in the American resurgence in well-concocted beers.  Indeed, the brewmaster has been lauded by beer makers around the world as one of the foremost beer scholars, writing a book called The Brewmaster's Table in 2003.  This guide is regarded as being one of the best guides out there to pairing food with beer, and it also has a guide to breweries around the globe.  Clearly, this man knows what he is talking about when it comes to brews, making this tour one you should take if at all possible.
3) The Staten Island Ferry – Looking for killer views of the Statue of Liberty, but cringing at the price you'll have to pay to take the official tour?  No worries, there's an unbelievably affordable solution.  The Staten Island Ferry carries commuters across New York Harbour every day for FREE.  Therefore, you can hop on and garner views of not only Lady Liberty, but also the commanding skyline of Lower Manhattan.  When you arrive in Staten Island, just hop back on and ride back to the big city!
There are many pricey attractions that are worth shelling out your hard-earned dollars to check out in New York City, but checking them all out will leave you bankrupt in no time.  By mixing in some of the free attractions listed above, you can ensure that you will have a lively time in the Big Apple while escaping at the end with your wallet intact!
Where to stay in New York City
New York is one of the most popular tourist destinations in the world. So even if you're planning to stay just a few days in the city, plan for a considerable dent in your vacation budget. Depending on how deep your pockets are you have 3 main options:
1) Get a hotel room
This is the classic option of accommodation. Although there are plenty of hotels with various quality levels, expect to pay anywhere between $120 and $300 per night for the average hotel. Check out a wide array of New York Hotels here.
2) Get an Airbnb
Airbnb is the main alternative to regular hotels. When it first started, the prices were much more affordable but they have slowly crept up, and now the average is pretty close to hotels. However, you can find some more affordable offers that start at around $100/night.
3) Stay at a hostel
Hostels are the budget option. You sacrifice comfort and share the room with several other people, but you end up paying much less/night than the other alternatives. Prices start at just around $40 and can go up to $100/night depending on the hostel quality and the number of beds in the room.
If even hostels are too much for your budget, you can try your luck on Couchsurfing and see if you find any local that can host you for free.