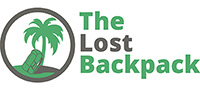 Making The Most Of A Trip Around South East Asia And Australia
Are you going on a vacation to the "Land Down Under" and South East Asia? Then, you sure are in for a lovely treat. From the visually appealing fabled temples of Cambodia to the dazzling diverse landscapes of Australia, the Asia-Pacific region is blessed with a marvelous array of archaeological sites and natural treasures that will give you an unforgettable outdoor experience.
What's more, the region is oozing with bustling metropolises and colorful destinations with sumptuous exotic dishes, chic shopping centers, unique cultures and dynamic nightlife venues.
But with so many things to do and places to visit, creating a travel itinerary to this region of the world can become a tall order for any jet-setter bound for Asia-Pacific. After all, it is a vast and diverse region known as a home to a plethora of exotic gems and undiscovered bonanzas. Thankfully, this travel guide has a few tips on how you can make the most of a trip around South East Asia and Australia.
A campervan tour in Australia
Traveling in a campervan could be your ultimate outdoor experience in Australia. As you take a campervan tour in Oz, you will get up close and personal with its unrivaled beauty as well as enjoy spectacular sights of deep gorges, lofty mountains, tropical rainforests, unique rock formations and pristine beaches with crystal clear sapphire waters.
Of course, a classic Australian road trip will give you a chance to sample the best wines and dishes in the region, such as the green chicken curry pie, hamburger with beetroot, crab sticks, fantales, barramundi, and a whole lot more. Not to mention, a campervan tour can help save a fortune from your expedition, as you will be combining your transportation and accommodation into a single commodity.
Marvel at the breathtaking archeological wonders of Cambodia
One of Asia's most important and sought-after archaeological sites, the Angkor Archaeological Park is a vast historic land that houses the magnificent remains of the Khmer Empire's capitals from the ninth to fifteenth centuries. Listed as a UNESCO World Heritage site in 1992, this park is famous for the awe-inspiring Angkor Wat Temples as well as the Bayon Temple with its innumerable sculptural decorations.
A perfect mesh of spiritual devotion and creative ambitions, these archaeological sites are truly a remarkable sight to behold during your trip to South East Asia.
A zippy nightlife experience at the party capital of the Philippines
When it comes to nightlife, very few destinations in Australia and South East Asia can rival Boracay, the party capital of the Philippines. Despite its nostalgic ambiance and powdery white-sand beaches, this tropical idyllic island is best known for its energetic nightlife, and intoxicating parties. When the sun sets in Boracay, the island transforms into a wild and zesty party turf full of colors and life.
A beach holiday in Bali
Often lauded as the beach destination in South East Asia, Bali is a sweet paradisiacal spot that offers a potent mixture of an intriguing culture, hospitable people and eye-catching beaches that beckon beachcombers, divers and surfers alike. In spite of the influx of tourists that wash up its beaches, the island still has a laid-back feel that you won't find elsewhere in the region.