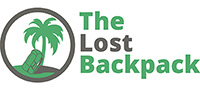 Inject some affordable luxury into your life with a short cruise
Back home saving up for the next trip, and getting a little anxious to travel? We understand the feeling – travel is a healthy addiction that needs to be managed effectively if you want to function normally.
If you have several hundred quid to spare, why not try a short cruise as a way to both satisfy the travel bug within you, all while nipping a taste of affordable luxury for the first time in your life?
Below, we'll share a few sample itineraries that will give that experience for less than you were anticipating.
1) Christmas markets in France
Europe has plenty of amazing Christmas markets, each of which could tick off this popular item on the bucket list of many travelers.
Many operators in the UK offer weekend cruises to France, which take in old-fashioned markets in idyllic towns like Rouen and Honfleur.
Browse handmade crafts, sample freshly baked Christmas cookies, and drink hot chocolate or mulled wine as the sounds of carols rise in the background – this is what holiday dreams are made of!
2) Enjoy a night of entertainment en route to Newcastle
Short on time and money? Don't let that stop you from getting the rest and relaxation you need. There are one night cruises available that leave from London to destinations upcountry like Newcastle.
Enjoy things like a lavish dinner, a scintillating stage show, and an onboard nightclub before retiring to your stateroom.
Upon arrival at your destination, continue exploring at your leisure, or board a bus or train for home – a quick spot of fun, but no less invigorating.
3) See Dublin on the weekend
You might not be travelling full-time at the moment, but that doesn't mean you can't make travel a part of your life.
While you could catch a budget flight to Ireland's capital, why not do the weekend break differently, instead opting for a two-night cruise to Dublin from Liverpool.
Each night on the boat, entertainment and a lively bar will be available, but you'll have a full day to explore Dublin's pubs first. From Temple Bar to touring the Guinness brewery at St. James Gate, you'll be primed to have an amazing night on your return trip to England.
4) Check out the Isles of Scilly
While nobody will ever mistake the Channel Islands for the isles of the Caribbean, there are some lovely specks of land situated between the UK and France.
The Isles of Scilly is our personal favorite, as it does come close to the paradise islands found in tropical latitudes by offering aquamarine waters, soft white sand, and even a few palm trees (albeit some of the hardiest species out there).
Betrayed only by its chilly waters (they peak at a frosty 17 degrees in summer), traveling to this destination via a power catamaran will give you a chance to at least lay on its picturesque beaches, connect with its friendly residents, and explore the fantastic Abbey Gardens.