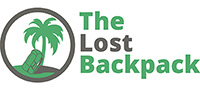 How to Pass a Rainy Day in London
If you find yourself fortunate enough to have a day to spend wandering around London there are surely more things to do than one could possibly imagine. London is one of the greatest cities in the world. Just coming off of the Olympics hype and full of history, London is a bustling city with something for everybody. The museums, restaurants, theatre attractions, and architecture are renowned worldwide.
A day in London will most likely be pleasant but difficult to plan. It also rains a lot so it's important to have indoor activities on your mind.  Once the day starts it is almost guaranteed that something new and exciting will strike your fancy and tempt you to break whatever sort of plans that were made. This guide will help give you an idea of popular and recommended attractions to see on a day spent perusing London should it rain.
If food is one of your favorite things, you're most certainly in luck. London houses many famous and incredible dining destinations. With a location and reputation as a cultural melting pot, some of the best cuisines from around the world can be sampled here. If there is a country with a specific food you fancy, you can probably find some of the best of it in London. If you like Indian food, make sure to try some while in London since it is one of their specialties. Also, don't forget you can't leave the city without trying traditional fish and chips with a pint at a pub either!
Another topic synonymous with London is theatre. From classical to modern, London is a hub of live performing arts. Some of the greatest minds in all of theatrical history have blossomed in this city and the museums and attractions show that off. One amazing venue that is recommended to check out is the recreation of Shakespeare's Globe Theater. Stepping through the doors of this theatre is like stepping into a time machine and back to the days of Shakespeare himself.
A tour and admission are very reasonably priced and the experience is quite memorable. Besides touring and seeing backstage, there are live theatre performances of some of Shakespeare's own plays as well as modern plays being performed at intervals throughout the day. Seeing live theatre performed in the country of origin in the native tongue promises to be astonishing. That or catch a current show at the many other theatres in town! Why not grab Lion King tickets or go see Jersey Boys, Rock of the Ages or one of the other countless shows playing?
London really is one of the most cosmopolitan cities s in the world and needs more than just one day to explore all it has to offer. From the best museums in the world, fantastic food from all over the world and the most incredible theatrical experience offered, London has something for anyone and everyone. The first problem will be determining what to squeeze in before you leave and the second problem will be figuring out how to stay longer. In the event you catch a splendid sunny day, be sure to visit some of the countless public parks sprawling throughout the city.