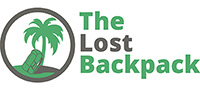 The Ultimate Golf Holiday In Cyprus
Cyprus has always been a favorite holiday destination among sun-worshippers and jet-setters, thanks to its superb warm year-round Mediterranean climate. Famous for its stunning scenery and terrific golden beaches, this breathtaking destination is also drench in history, with antiquities and archaeological sites scattered all over the island, dating back more than 2,000 years ago. While it is often overlooked as a foodie destination, the island has a plethora of culinary staples as well, including Tahini, Taramosalata, Halloumi and Cypriot meze.
Cyprus, however, has more to offer than its gastronomic treats, rich heritage and beautiful beaches. With its spectacular scenery as well as warm and friendly year-round weather, the island has also now become a nirvana to golfing enthusiasts. Lauded as one the world's hidden golfing treasures, this Mediterranean nest has a handful of world-class golf resorts that would beckon golfers from all corners of the world. What's more, these resorts are equipped with a slew of dazzling delights and amenities, providing a luxurious and soothing holiday for families and romantic couples.
Aphrodite Hills Holiday Resort
To experience the ultimate golf holiday in Cyprus, make sure to book a reservation to the Aphrodite Hills Holiday Resort. Routed over a couple of plateaus, the resort is home to one of the best and most challenging golf courses in the entire Mediterranean region. Here, you get to practice your swing in an 18-hole standard championship golf course featuring a couple of professional residential golf instructors, three academy holes, short-game practice facilities, four target greens, and a double end 350-meter practice ranges.
As a bonus, the golf course has a spacious clubhouse with a restaurant and terraces that overlook the awe-inspiring green landscapes of Cyprus. To top it all off, the course boasts one of Europe's most marvelous par 3s, which you can find on the seventh hole.
Amathus Beach Hotel
Nestled on Ixia's eye-catching beach, the Amathus Beach Hotel is truly a laid-back enclave ideal for families looking for a tranquil escape. Offering uninterrupted sweeping views of the Aegean Sea, this resort exudes an aura of tranquility, as well as offers an endless variety of activities for the entire family. Whether you want to unwind in the lap of luxury of play exciting games with your kids, this resort has everything you need to make your family holiday a memorable one.
Of course, this resort also offers the ultimate golf holiday experience in Cyprus, with its fantastic and striking golf course. Plus, it is located nearby a few golf courses, including Secret Valley Golf Course, Elea Golf Course, and a whole lot more.
Minthis Hills Golf Club
The Minthis Hills Golf Club certainly has the perfect backdrop of an exciting game of golf, with its mesmerizing views, tranquil setting and fairways draping through water features and mature trees. Set on the grounds of a magnificent 12th century monastery, this course is above 550 meters above sea level, and is truly a holiday destination for all seasons.
Designed originally in 1994 by Donald Steel, this club is oldest golf course on this Mediterranean island, and has just gone through an extensive upgrade by Mackenzie & Ebert.