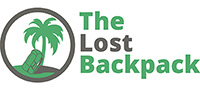 Exploring Italy – 5 Great Places to Visit
Exploring Italy is something that must be on everyone's bucket list. There are so many things to do and see in this juxtaposition of modernity and history that all visitors will be amazed. The culture, the food, and the beautiful sights will inspire you at every turn. You can load your days with sightseeing or just sit in the sun and reflect over a perfectly created cappuccino and be happy in your that you have chosen Italy as your destination.
Tuscany is a delight for travellers! It is a world awash in color, with bright purple fields of lavender, golden fields of wheat and olives, and lush green expanses all glistening in the light of the sun. Stay in a farmhouse villa with olive groves and vineyards and you can help with the harvest. In the city of Florence you will find works by Michelangelo, Leonardo da Vinci, and Donatella and the Florence Cathedral, an architectural masterpiece by Brunelleschi and Giotto.
Enter the city of Rome and visit the Colosseum and the Forum and you can see where Julius Caesar once worked and played. Explore the Vatican City (a separate country within a city) and see the rich Catholic history and Michelangelo's murals in the Sistine Chapel. Rome is full of rich historical treasure but it is a wonderful modern city as well, making it popular with tourists, along with the great holiday deals that sweeten the experience. With beaches that have been voted in the top ten in Europe and fantastic shopping with great bargains on leather there is lots for you to do and see. Be sure to dine on the local food and wine and indulge yourself.
The Amalfi Coast is a stretch of coastline in southern Italy is known for its jaw dropping panoramic views and its mild temperatures. It is a UNESCO World Heritage site that must be explored. If you rent a car you can drive west along the 40 km stretch from Vietri sul Mare to Positano. You can then rent a boat and tour all of the inlets along this stunning stretch of coast, as well as staying in some fantastic luxury private villas.  Relax in the sun and feast on the fresh seafood and try some Limoncello, a local liqueur made from lemons.  This is the perfect place for a luxury Italian holiday in true style.
Venice is located in northeastern Italy and it is known for its unique canals, bridges, art, and music. Take a romantic gondola ride along the famous Grand Canal and watch the breathtaking sunset. Take time to visit of the many world famous music or art festivals that take place here annually. Make sure you check out the architectural wonders of St Mark's Basilica and Piazza San Marco. Pick up some of the world famous Venetian glass before you leave and be sure to eat plenty of the fantastic food and wine that this area is known for.
No trip to Italy is complete without a stop in Milan. This financial hub and fashion capital is known for it's shopping and its gourmet dining. It's important to note that you can also explore Milan on a budget. It is also a host to centuries of art and you must visit Santa Maria delle Grazie convent where Leonardo da Vinci's fresco 'The Last Supper' resides.