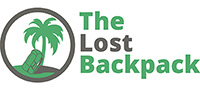 Why Dubai is One the Best Tourist Spots for Food Lovers
Dubai has earned the reputation as the place to go for luxurious accommodation, superb shopping, and some of best beaches on the planet. It is also a paradise for foodies due to the impressive range of Dubai restaurants capable of providing a range of fine dining experience involving local and international cuisine – not to mention the fresh culinary delights available at the local souk. Those people who view the opportunity to eat delicious food as one of their best excuses for getting away, will find plenty of reasons to visit Dubai.
Fine Dining in Dubai
Most tourists don't go to Dubai to eat in McDonald's. This is predominately a destination for the luxury traveller who likes to enjoy the finer things in life like sophisticated food in exquisite surroundings. Visitors are spoiled for choice when it comes to fancy restaurants in Dubai. There are more restaurants per square mile here than any other city in the world and many of these venues have 4 or 5 stars. This is also the home of the most expensive pizza (about £75) and most expensive sandwich in the world.
International Food in Dubai
Dubai restaurants cover every type of international cuisine including Thai, Italian, Chinese, French, Mexican, and Indian. This is a Muslim country so pork is generally off the menu in most venues, but there are exceptions to this if tourists have a real hankering for this type of meat. The quality of international restaurants overall is quite impressive with options on the menu that are authentic and made from the proper ingredients.
Delicious Fresh Food at Dubai Markets
It is not necessary to go to a restaurant in order to enjoy some excellent cuisine during a trip to Dubai. A local souk will provide a wide selection of fresh and affordable food as well as lots of other interesting stuff to buy. Some of the best markets in Dubai would include Bur Dubai Souk, Souk Madinat Jumeirah, and the Spice Souk. Customers are expected to haggle when they visit a market in this part of the world or they won't be getting the best prices for things.
Dubai has it all when it comes to culinary experiences. This is the place to go for those looking for fine cuisine as well as plenty of opportunities to try some local delicacies. There are also going to be plenty of interesting food options at the souk and tourists can bring stuff like exotic fragrant spices back home to stock their kitchen.