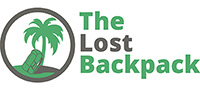 Best Destinations For Gap Year Holidays
Most people think of gap year travel as filing the time between A levels and entering higher education. Although this is undoubtedly often the case, gap year holidays can be taken at any time during a university course. Most institutions will allow students to take a year out within the middle of their degree studies, so long as enough advance warning is given.
Indeed gap year holidays are also popular among recent graduates, seeking to broaden their horizons after several years in academia. In some cases, employers will allow a sabbatical break, meaning that more and more mid-career gap year breaks are being taken. No matter when your gap year holiday comes, the key thing to decide is where you are going to go.
For many, a worldwide trip is hard to beat. Particularly among students, who are often willing to put up with some of the hardships of backpacking, the global trip is the one to go for. There is nothing to stop you setting your itinerary as you go, but for most backpackers an approximate plan is required so that air travel can be booked in advance. Having the major cost of transportation sorted out before you leave means you can budget accordingly. A common starting point for gap year backpackers is South East Asia, in particular Thailand which is really geared up for backpacking Europeans. From there, it is relatively easy to access the Far East and Australia. Many then progress to the Americas before returning to Europe from the United States
Despite the popularity of the global holiday, gap year breaks can offer much more if you are willing to settle in one region for an extended period. The advantages of this approach are many. For example, travel costs are reduced, gap year travel insurance is often cheaper and a deeper cultural understanding of the area is possible. An increasingly popular gap year hot spot, that many global tourists miss out on, is New Zealand. Temporary work is relatively easy for UK students in the country, which boasts stunning natural beauty. Other big draws of New Zealand are the famous whale watching trips, unspoilt beaches and sport. A trip down under should always include a little rugby, even if you just watch.
Volunteering for a project is another good reason to stay in one place during a gap year away. There are a plethora of organisations that are on the lookout for skilled volunteers who can get involved with overseas projects. Increasingly popular are wildlife projects in Africa. These types of projects include game reserve monitoring and observation in places such as Botswana. What better way of seeing big game than in project which helps to protect them? Other such volunteer destinations include Zambia where you can get involved in anti-deforestation work. Be prepared to work hard, but also expect some time away to explore the wider area.
If you are looking for an utterly unique experience during your gap year, consider the continent of Antarctica. This wilderness is virtually untouched by tourism. However, you can find voluntary work there as well as organised cruises that allow you explore the polar region.