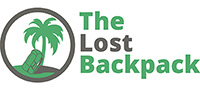 9 Bars to Watch Soccer in Joburg
South Africans are renowned sports fanatics, and Johannesburg is probably the sports mad capital of the country. The city covers a large area, and there are plenty of places where soccer fans can settle down with their bros to watch the game with a beer and plate of food. Sports bars can vary in what they have, and sports fans can vary in what they want, but here are some of the most popular places to catch the World Cup in Joburg.
Grand Slam, Dowerglen
As the name implies, this is an out and out sports bar. It has a legendary, vibrant atmosphere. There's plenty of opportunity to catch the big soccer match, and many other sporting events in this bar. This is a very popular destination for live events, so get there early to avoid disappointment.
Paddy's Sports Cafe, Randburg
Paddy's is a traditional Irish bar with live sports screened throughout, dartboards, and pool tables. There's a jukebox with your favourite tunes and pizza to go with the beer.
Sky Bar, Holiday Inn, Sandton
Holiday Inns are always spacious, clean bars, and the Sky Bar in Sandton is no different. Good food and beer menu, lots of seating and plenty of screens to follow your team.
Jolly Roger, Parkhurst
This is a no fuss, no frills bar with awesome pizza and plenty of sports on view. If you like your bars loud and busy, this is the place for you.
Keg and Filly, Sunninghill
The Keg is part of a chain of pubs situated around the city. They have a local bar feel with decent pub food. This is the place to go for a burger, a beer, and the game. The bar is always crowded when a big match is showing.
Molly Malone's, Fourways, Sandton
Good all-round entertainment at Molly's including the chance to watch the soccer match live. They do a fast trade in food with many classic Irish dishes and hold quiz nights too. It's a good traditional Irish sports bar.
Cobblestone Pub, Fourways, Sandton
Here you'll find a classy sports bar and great place to prop up the bar for a beer and cheer on the team. They have a good range of beers with lots of screens around the bar, giving the place a good vibe.
The Colony Arms, Craighill
A popular student pub with decent priced beers and good food, it's very full at weekends. Along with quiz nights and karaoke, they have screens showing live soccer games.
News Cafe, Menlyn
Open for breakfast and closing late, this bar gives great service, drinks, and food all day long. There are television screens all round, and this trendy spot is a good venue to cheer on the soccer.
While you're at it, brush up on the top most valuable soccer players in the World Cup.