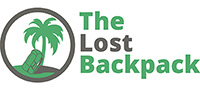 5 Places To Eat In London, England
In a cosmopolitan city like London which boasts of some of the finest restaurants, pubs and hotels not just in the UK or Europe but the world, it is fairly difficult to pick only 5 places to eat in London. There are hundreds of places where you could eat in London and satiate your taste buds like never before but whether you are a resident of the city or a tourist, it is not possible to head to every nook and corner. Here are 5 places to eat in London wherein you would not only be utterly pleased but after your meals you would certainly rue not having visited them earlier.
It would be injustice to not classify different types of restaurants since not everyone would prefer the same cuisines. Here are 5 places to eat in London in the following categories – British, Gastropub, Oriental, French and Italian.
Hawksmoor Seven Dials – British
If you are British, you ought to love meat and even if you are not from the UK, even then steaks would certainly be one of your favorites. Hawksmoor Seven Dials is the finest place to have steaks. As a matter of fact, it is a meat lovers' paradise. Hawksmoor Seven Dials is expensive but classy and their meals are super large. Unless you have a huge family, opt for small steaks.
Bull & Last – Gastropub servicing Modern European Cuisines
Let not the modest settings of this place distract you from the super delicious meals in the offing. Everything they make is cured and prepared onsite by their own traditional techniques. Whether you want a weekday dinner or a lazy weekend brunch, Bull & Last can be ideal for modern European cuisines.
Barshu – Oriental
Barshu specializes in Sichuan cuisines. They have a few other branches as well by different names. In a very short time, Barshu has emerged to be a popular Sichuanese destination in London and very deservingly so. Try out the pork and the ducks at Barshu and you would keep going back.
Bar Boulud – French
Have you tried traditional French cuisine, cooked and served in New York style at a star rated hotel but in an informal restaurant with an open kitchen being lead by reputed chef Daniel Boulud? You got to try Bar Boulud to know what we are talking about.
L'Anima – Italian
Salamis, Italian spices and Sicilian meat preparations at a la carte or bargain can be a treat for any foodie. Try out the L'Anima to get the best taste of traditional Italian cuisines right here in London.
Photo credit here.