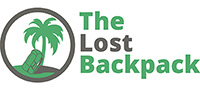 Great Resorts Worth Visiting in Portugal
People make a bucket list of places they want to see before they die.  If you decide to make a bucket list for yourself, then Portugal should be near the top of it.  Portugal is a beautiful country by the sea, and if you have any vacation time coming up, should be where you should go to spend that time off.  If you always want then the best, then there are 5 resorts with visiting in Portugal.  Here is more information on the best places to spend your vacation in Portugal.
Lapa Palace:  Built over one hundred years ago, this grand mansion once was the home of the Count of Valenca.  Anyone wants to truly sleep in the lap of luxury needs to stay here.  This resort has a beautiful garden with trees over one hundred years old and even a waterfall.
Hotel Albatroz:  Do you want to stay somewhere close to the ocean? The oceanside home of a Duke is now a fancy Lisbon resort located in a fishing village.  Every room in this hotel gives a spectacular view of the sea.
Reid's Palace:  This hotel is located at the top of a cliff and is so high up it offers helicopter rides. With its amazing gardens and massive size rooms, this palace is considered to be one of the best places to stay in the whole world.
Choupana Hills Resort:  This resort is also a spa that features outdoor hot tubs for every suite.  Who wouldn't want a relaxing soak in hot tub while looking out at the beautiful ocean?
Vila Vita Parc:  Want to stay on the beach? Portugal has beautiful beaches, and this resort is built right beside a stunning beach.  This resort is designed for families to have a great time and even has special activities designed just for kids.  You and your kids can have a great time here!
Are you ready to take your vacation someplace exciting? Portugal is an exotic place that offers fine dining, historical sights, and beautiful white sandy beaches.  No matter which of these fabulous resorts you stay in, there truly is something for everyone in Portugal.  Plan now to visit this beautiful country and you and your family will truly have a vacation of a lifetime that no one will ever be able to forget. The time is right for you to pack your bags and took your flight to Portugal today!