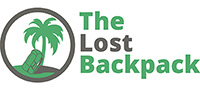 5 Great Hikes in the United Kingdom
When people think of the United Kingdom, their thoughts tend to focus on their human history, full of castles, Knights of the Round Table and literary giants.  Aside from Scotland perhaps, most travelers don't perceive the British Isles as a place for hiking and outdoor adventure.  They couldn't be more wrong.
From Land's End in the south of England, to the Giant's Causeway in Northern Ireland, this nation is filled with natural assets just waiting to be discovered by intrepid adventurers.  So sit back and read up on some of the best walks and hikes this diverse country has in store for you … you'll be adding a pair of hiking boots to your pre-trip shopping list before beginning your journey to the United Kingdom.
Before you head out though, make copious notes on the affordable accommodations that will allow you to extend your trip to take in all the sights that we will discuss in this article.  Youth hostels abound in the United Kingdom, whether you are staying in a grand Georgian mansion (only £10 for a bunk by the way) at YHA Penzance near Land's End, or seeking the refuge of a rustic cabin from the cold rain in the Scottish wilderness at Glen Affric Youth Hostel.
You'll save a stack of cash, make friends for life, and experience the natural wonder of your destination in a way those on the main tourist track never will. Perhaps you're looking for a slightly more refined experience with more amenities after your exercise? If your budget is a little more flexible there are also countless hotels near UK towns for you to browse or popular websites such as hotels by StarStay worth looking into before you start out on your adventure.
In England, start by ducking in on the massive 1,011 kilometre South West Coast Path.  This behemoth takes six weeks to thru hike from end to end, but if you have limited time like many travelers, join the trail in Cornwall near Tintagel Castle, where King Arthur was rumoured to be born.  History aside, this track boasts dramatic coastal cliff scenery, and at the terminus, the most Southerly point in England, Land's End.
For those looking for a nice stroll before heading upcountry to Scotland, or westward to Wales, the Thames Path is a charming introduction to the English countryside.  The path actually starts in the City of London, but once it leaves the city, it wends its way through bucolic English farmland, past rowers chasing greatness near Oxford University, and under countless leafy trees that make an excellent outing during the peak of the Fall colours.
If Wales is tempting your itchy feet, treat them and your eyes to an epic show along the Pembrokeshire Coast Path.  Take two weeks and stroll the trail at a leisurely pace, admiring the heart-stopping combination of steep cliffs, sandy beaches, windswept grasses and wildflowers, and charming villages, where a daily stop at the local pub will become a mandatory daily tradition.
For the grisly experts wanting to take on the greatest challenge that the United Kingdom has to throw at them, the Southern Upland Way will prove to be equal to the task.  Spanning from west coast to east, this grueling trek climbs numerous mountains, crosses bleak moors, and will test you every step of the way with some of the testiest weather you will likely face on any trip anywhere in the world.  Your reward?  Some of the wildest, most raw scenery you'll see anywhere in the British Isles.  No pain.  No gain.
Finally, those in Northern Ireland have a lengthy circular trail called the Ulster Way to show them the best that Northern Ireland's outdoors have to offer.  Passing over mountains, through forests and cute towns, and along the coast (paying a visit to the Giant's Causeway), this circuit takes a month to complete, but it will give you a sense for this rural, charming sector of the United Kingdom.
The UK has plenty of outdoor treks that will keep you wandering through its wilds for weeks and months at a time.  Decide how long you have to spare, pick a route and start exploring!